"PARASYTE" – a Luciafilms Original Film

The year is 2028. An alliance between Dr. Skullion and MADAM OBLIVION has resulted in the catastrophic collapse of the world as we know it, with only a few heroes and villains having escaped the subsequent round ups. One of these final few rogue freedom fighters is Karol Danvors, once known as Captain Marvelous (Chimera). Responding to rumors that a defunct lab of Skullions holds the key to their defeat, she is ambushed by the insane Parasyte (Christoph) who has rigged the building as a trap for any would-be heroes. This lunatic super-villain maintains his own freedom by using his unique abilities to track down and disable what few meta-humans remain.

Worse, Parasyte has been ordered by Skullion to make use of a machine that creates a digital copy of its victims for the mad Doctor's eternal enjoyment. To make these copies, the target must endure a gauntlet of pain and pleasure in order to create their digital duplicate.

Will Captain Marvelous defeat Parasyte and escape the trap? Or will she succumb to his fiendish ingenuity and end up slain? Or worse…

The resistance needs the Captain more than ever. May she succeed where so many others have failed before! The future depends upon it.

—

Producer Notes: This experimental film includes a fair bit of actual impact and connection thanks to the talents and endurance of these particularly skilled performers, pulling in flavors of actual BDSM and physical combat. While not every impact in the film makes real contact, many of them do, lending the combat and endurance scenes a much more realistic feeling than what we can typically accomplish. This goes for implements and physical strikes both. If the film goes over well we will investigate exploring this kind of content further, albeit much like with hardcore offerings, what we can do with who is based entirely on talent preferences.

Huge thank you to Chimera for their amazing first showing! (Sans a brief cameo in Blue Canary!)

Other important news at the bottom of the post.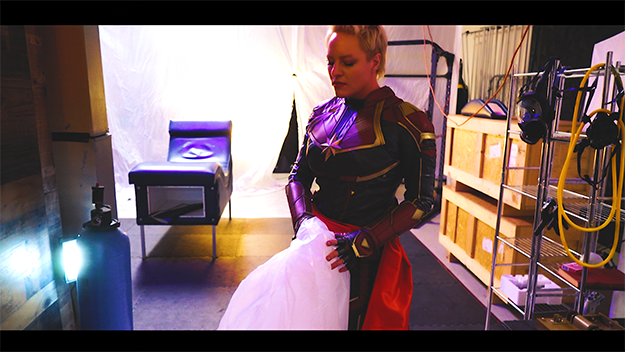 CONTENT
———————————
-Actual Impacts (Read Above)
-Actress Debut
-Powerful Heroine
-Insane Villain
-Traps
-Lots of Combat
-Superpowers (Plasma/Draining)
-Low-blows.
-Bear Hug
-Power Draining
-Humiliation
-Groping
-Grappling/Wrestling
-Hair Pulling
-Belly Punches
-Forced Orgasms
-Forced Oral
-Simsex from Various Positions
-Strangulation
-Electrocution
-AOH
-Unconsciousness
-Impacts/Whipping/Spanking
-Bondage
-Domination
-Light Nudity
-Imprisonment
NEWS: Big news on the e-mail front. We've decided to give up on our current e-mail service and move it to a more stable one. We really enjoyed our domain name and its custom integration with our website but after years of continued problems we just need to move on. We'll be updating the website and all locations we can find when we do.

For those of you who do not know we've been having issues with our e-mail client for years now, with lost mail, and just… endless endless kickbacks as pictured below. This is what we usually wake up to when when it is e-mail time. We actually respond to most of the e-mails we get and they just get bounced back a week later. It has really caused our communication to suffer over the years. The integration would have been cool if it worked, but it is clear it will not. Time to move on.

In other news, we are extremely aware that payment processing is being a nightmare right now. We can't/won't get into it, but suffice to say our genre of entertainment has no end of troubles in that regard. Just know it is being worked on to the best of everyone's abilities.

In general things are pretty dire right now, but everyone is doing their best. It gets harder and harder, more expensive and more expensive, to do this every year. Thank you everyone who has been, and continues to be patient with all of the invisible battles maintaining a business like this includes. Battles we can't even talk about for fear of X-Y-Z. Just know that we love the fans, the projects, and that we will keep doing this as long as we are able.

Sincerely,
The Luciafilms Team~

Bonus Content – We got scammed!
——-
As everyone likely knows, we make 95% of our outfits in-house thanks to our wildly talented seamstress. However, for an upcoming film, we chose to take a chance on a store bought. The character was Huntress… and well…… We'll just say. It was. Not. Like. The advertisements….. Behold.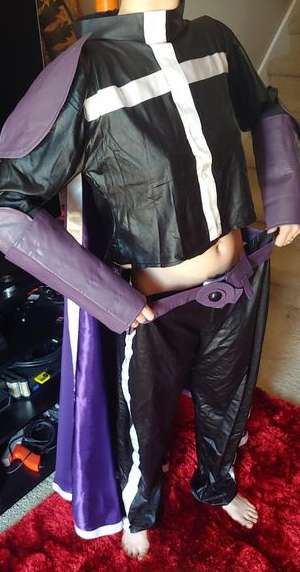 Fortunately, our seamstress carved out the time to make a proper replacement and after a big delay we are thankfully back on schedule! (Sorry for the bad cell phone photos!) The Blue Canary sequel with Huntress will be filmed this week. Look forward to updates on Instagram! https://www.instagram.com/luciafilms/ and huge thanks to the client for being patient while this tragedy of fashion was mended, haha. We sure hope some villain doesn't destroy it!. . . . We can't wait to film!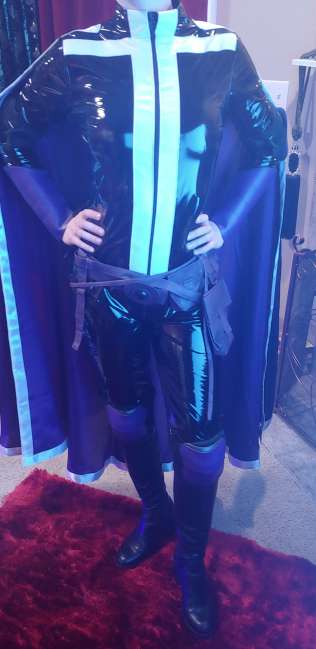 Buy this film and many others at-
https://www.shg-media.com/DisplayStore.aspx?SellerID=lucia