"Pink Angel: Helpless and Humiliated" from Superheroine World
Superheroine World has released a new video called Pink Angel: Helpless and Humiliated, starring Alex Chance and Tommy Pistol.
[flowplayer id="73376″]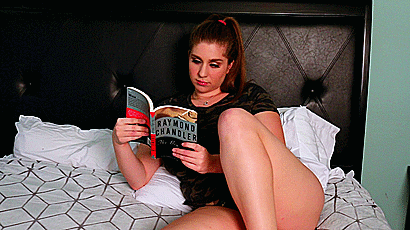 PINK ANGEL: Helpless and Humiliated!

Every now and then I get a custom video script that's hot, fun, and VERY simple and to the point. (We producers love those!) Here is the script this customer sent me:

"I don't need any story, I just want the following things:

1. Busty superheroine (must have huge NATURAL breasts!)
2. Dressed in girly colors (pink or yellow)
3. She is quickly made completely weak by a MALE villain (he can use kryptonite or chloroform, either works)
4. The villain goes to town on her big boobs, manhandling and squeezing and slapping and smacking them.
5. He rips open her costume, throws her down, tortures her boobs some more.
6. He fucks her tits.
7. He fucks her mouth (for real).
8. He shoots slime into her mouth with a slime gun (*the customer sent me a clip from a Japanese vid explaining what he meant)
9. He cums on her tits."

Well, here is the video we shot according to this script, starring the adorable and (naturally) busty Alex Chance!! 20 minutes, only $19.95! Check out the free trailer!
Purchase this video at Superheroine World