"Pink Vixen vs Heroine Crusher" from Heroine Peril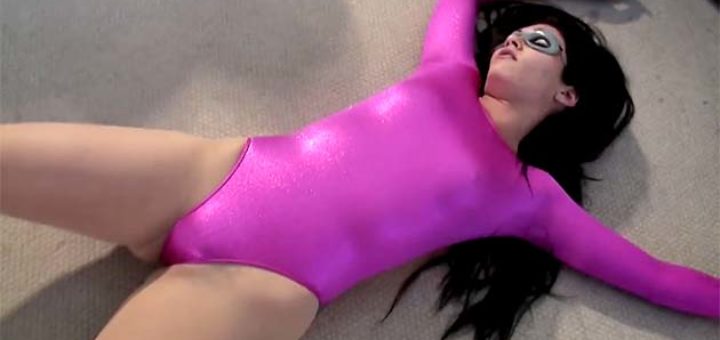 Here's a new video from Heroine Peril starring Jade Indica. Check out a trailer and more info below.
The sexy Jade Indica returns as Pink Vixen to take on the evil Heroine Crusher. She sneaks into his hideout, ready to kick his ass and take him in. But he gets the drop on her with a surprise attack from behind. But Pink Vixen turns the tables on him and beats him down. Heroine Crusher is a powerful foe and the 2 have a back and forth battle. Will Pink Vixen defeat him and bring him to justice, or will she be added to Heroine Crusher's list of heroines that he has beaten and humiliated? Find out only at, www.HeroinePeril.com

Video Includes: Video Includes: M/F fighting, Multiple low blows, Back Breakers, Choke lifts, Sleeper holds, Boston crab, Camel clutch, Debelting, Unmasking, Groping, Nudity and much more.
Purchase this video at Heroine Peril