"Sapphire Storm – Shattered" from Alex David
The prolific Amber McAlester returns in Sapphire Storm – Shattered from Alex David.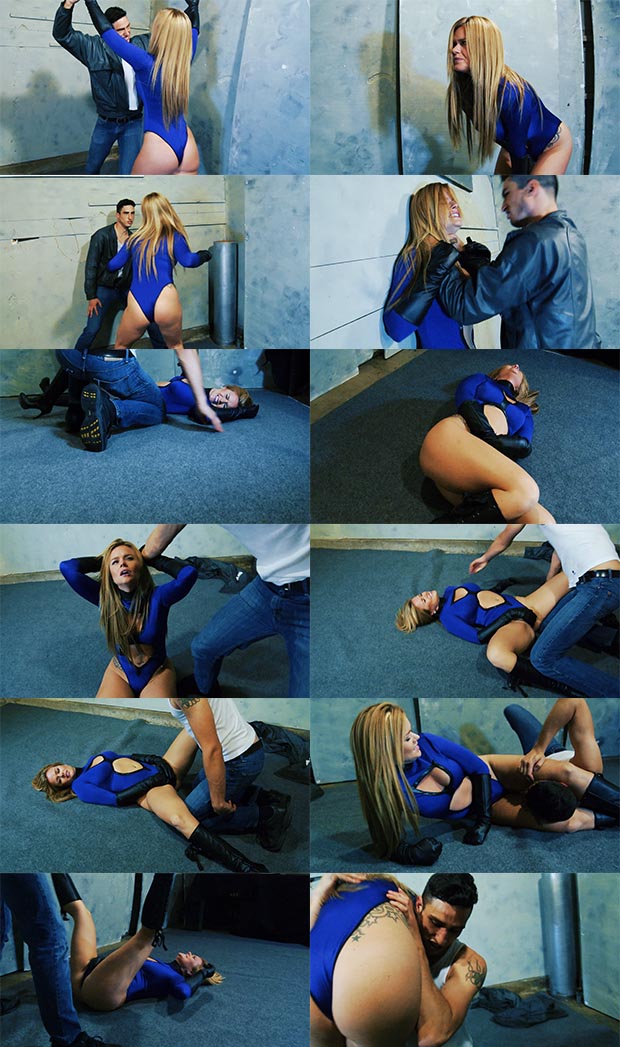 This low blow focused fight video featured the stunning Amber McAlester in a new costume. She fights against a villain who uses drugs to continue getting stronger as her strength wains.

Running time: 35mins

Includes multiple low blows with long reactions, belly punching, male/female fighting, OTS carry, sleepy, defeated ending.
Purchase this video at SHG-Media