"Scarlet Star" from Alex David
Alex David has released Scarlet Star, now available at SHG Media.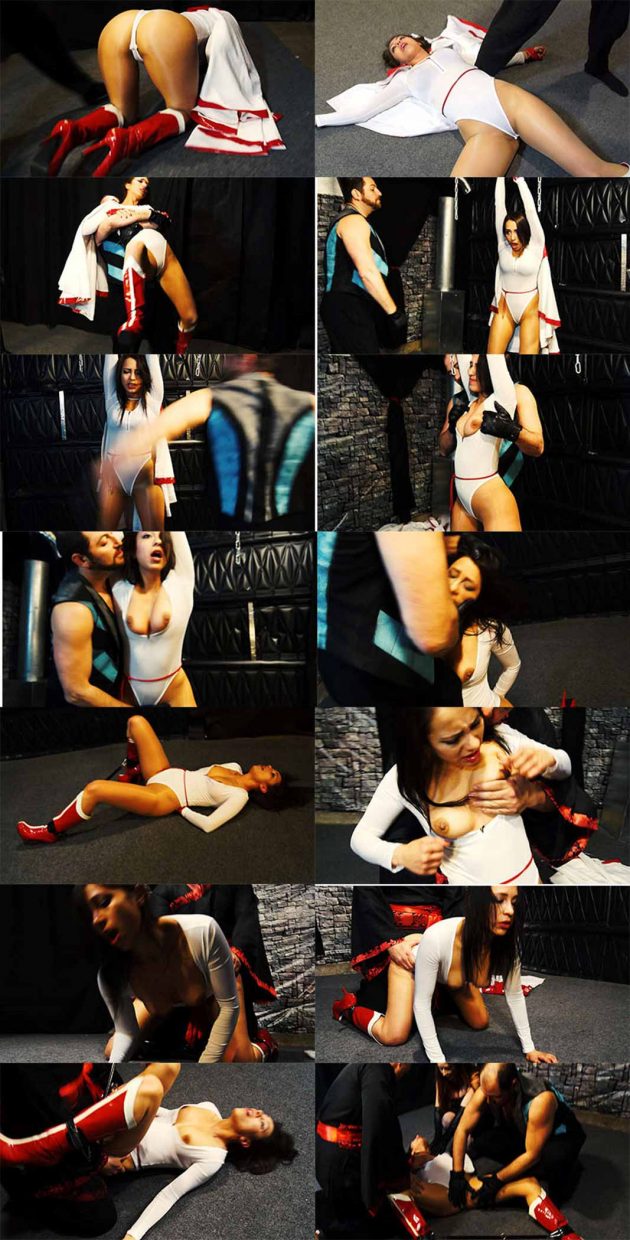 Scarlet faces off against The Dark Queen and her associate, Quake. While Scarlet is clearly stronger than both of these villains, when the Queen pulls out some red Kryptonite, it's over for Scarlet. Quake lands a few low blows then scoops her up into a bearhug. Scarlet can barely breath when he slams her down into a back breaker. The Queen takes her turn as well, and knocks Scarlet out.

Meanwhile, Scarlet's boyfriend, Cyclone has been captured as well. As Scarlet is strung up AOH style, the villains work to play the 2 heroes against each other. They threaten to kill Cyclone unless Scarlet lets Quake have his way with her. She gives in and he forces her to orgasm. Then he shoves her to her knees and fucks her face.

The queen makes sure Cyclone sees his girlfriend pleasuring another man, and she turns Cyclone. When Quake is through with Scarlet he sends Cyclone in. Cyclone is angry and realizes Scarlet is no heroine, she's nothing but a slut, so he decides to fuck her until he's sick of it. With Cyclone turned against her, Scarlet's fate is sealed as the new sex toy for the Dark Queen and her friends.
Purchase this video at SHG-Media