"Self Defense 101" and "Velvets' Vengeance" from SKW
Sleeperkid has released two new videos: Self Defense 101, starring Ashley Edmonds, Anne-Marie, and Malloy Martin, and Velvets' Vengeance starring Sumiko and Jacquelyn Velvets.
Self Defense 101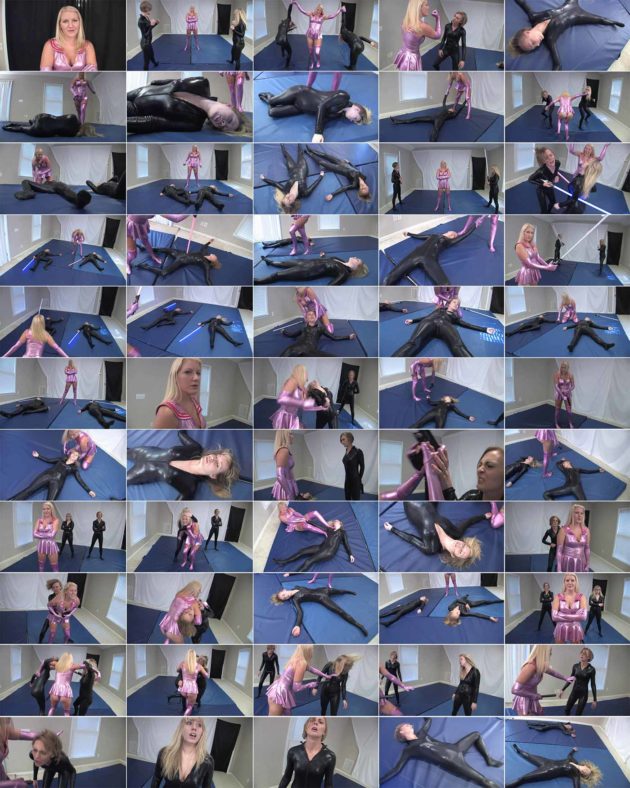 In this recently RE-DISCOVERED clip, the beautiful Ashley Edmonds plays a secret agent showing off her skills for a running camera as her underlings (played beautifully by Anne-Marie and Malloy Martin) launch attack after failed attack! Fans of 1 vs 2 action with multiple KOs (and some lovely spy/agent attire): this one's right up your alley!
Purchase this video at SKWPPV.com
---
Velvets' Vengeance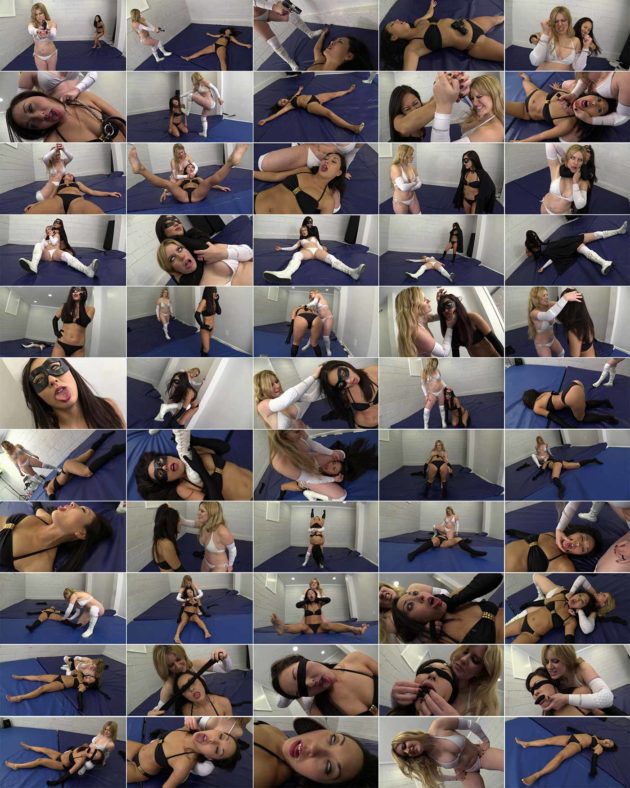 After losing her master to Sumiko's deadly attack, agent Jacquelyn Velvets makes her way through the evildoer's lair. A few of Sumiko's clones attack, but they're no match for Velvets' deadly speed. After taking them down, she finally faces off against the REAL Sumiko…leading to a brutal battle that seems to end quickly after a sleeper hold claims Velvets' consciousness. Sumiko ignores her beaten foe, however, leading to an abrupt turn that rebrands Sumiko as Velvets' victim, with the blonde's fury knowing NO limits. She destroys the villainess, taking her apart piece by piece and ending her with a truly vicious and humiliating neck snap!
Purchase this video at SKWPPV.com