"Sentry Girls: Session 78" from Sleeperkid
Sleeperkid presents Sentry Girls: Session 78 starring Coco and Sumiko.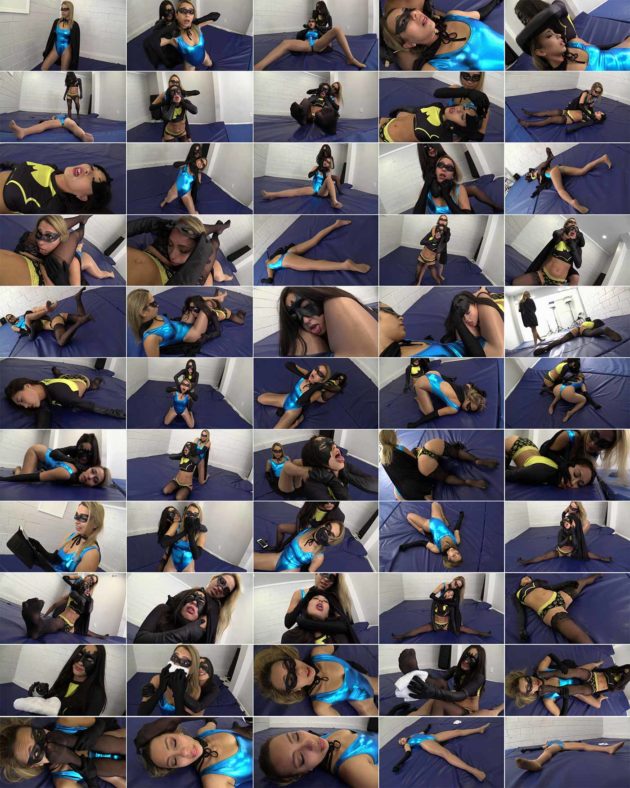 The continuation of the Sentry Girls series features the devastating beautiful COCO and the always sexy SUMIKO at two Superheroine's repeatedly attempting to take each other out. Coco looks stunning in a shiny blue leotard and mask, wandering around Batgirl's (Sumiko) lair looking for her enemy, only to fall prey to a sneak attack that renders her unconscious and unmasked.

This premise carries us through multiple scenarios of KO's and Sentry eliminations that see each lady getting her chance to take out the other in a variety of awesome ways, always with an unmasking at the end of each. But ultimately it is Batgirl, making use of a VERY creative chloroform assisted foot smother that wins the day and puts Coco out for the night.

These two ladies are at the top of their game and turn in INCREDIBLE performances here that are NOT TO BE MISSED!
Purchase this video at SKWPPV.com