SHL – Fall Updates
Hey hench-folk,
Figured I reach out and give you all something to salivate over to distract from the random pantyhose/bare leg comment threads or everyone dog pilling on YugoVang (love yah Yugo, never stop). Instead of fighting one another, hey, fight me (looking at you Depo Boy) or rather chat with me y'all.
Things have been slow on the production side of things as everyone I want to work with is either on vacation, about to go on one, or is on one and unreachable currently. Rumor has it the west coast is too hot currently to shoot in an un-air-conditioned studio anyway, so things might not pick back up until it drops a couple degrees.
Until then… lets talk about UPDATES.
LABOR DAY SALE (formally known as the Save Me Sale)
Alright… still same sale I had all of August, but I don't want to manually change all the prices just yet, so I will officially close the sale THE DAY AFTER LABOR DAY! I promise I will actually end it, thank you thank you
http://www.superheroinelimited.com/2021
BLACK CANARY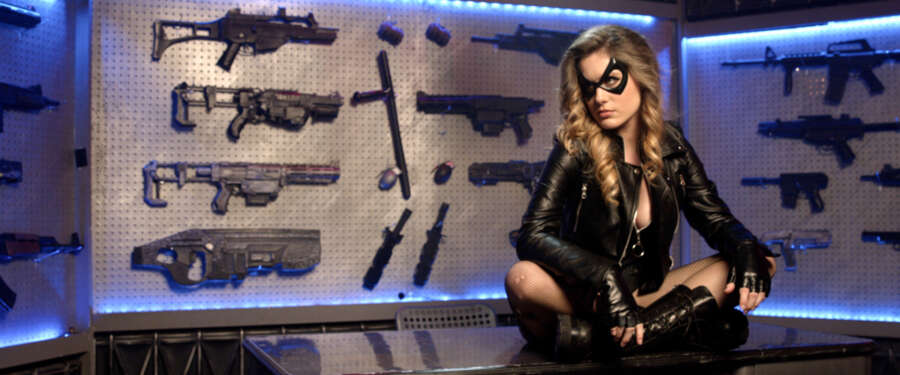 I shot a Black Canary film with Mackenzie (back to back with her Spider-Gwen film). This film most likely wont drop until November/December as – I don't believe in releasing films with the same actress back to back. Granted, thats mostly to avoid customer fatigue… so if all of you disagree with me being withholding on this film in droves I may be compelled to release it sooner. Things to know about the film – she's in fishnets (which don hosiery as a bottom layer) – she gets unmasked – boots come off – fishnets get torn up. You know… SHL stuff. I traditionally don't announce upcoming films this far in advance to avoid people getting frustrated by the wait time but Mackenzie posted some photos of the costume on Instagram so I figured – cats out of the bag anyway, might as well officially confirm it.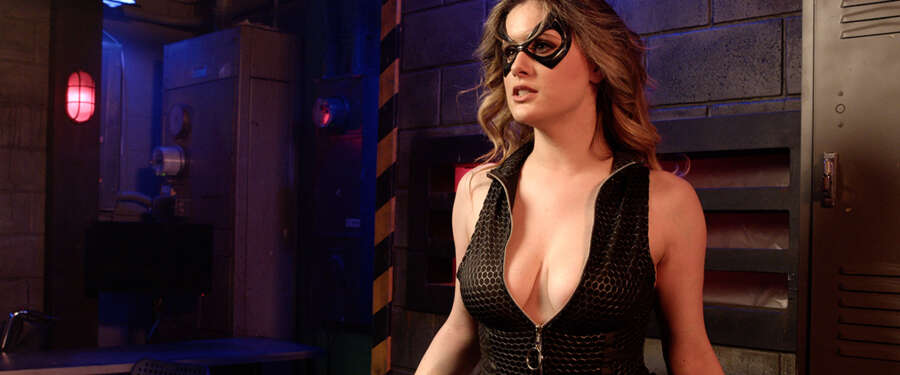 SH-LoFi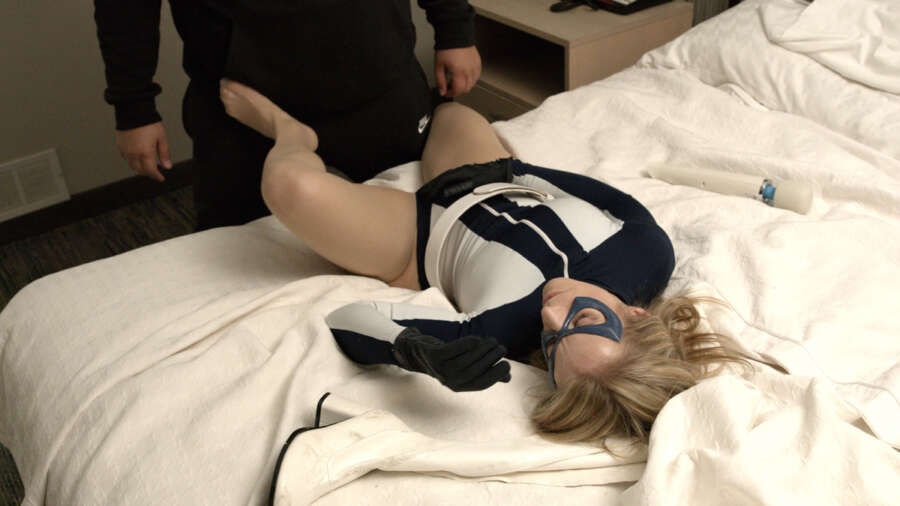 Dun dun dun… I didn't go to FetishCon. Early August I still had lost a lot of stamina from having Covid so I wasn't going to be up for the energy required to head to Florida and try n shoot multiple days worth of content. Everyone I wanted to work with was mostly booked up already by the time I even humored actually trying to pull it off.
But, before I got Covid I had already done two test shoots to see what I could pull off inside a hotel room.
The approach to SH-LoFi was to offer a cheaper film that required less man hours in an edit. So, tripod camera, no complicated staged fights (can't make it sound like someone is being beaten to a pulp inside a hotel room and have the cops called on me), straight forward concept, etc. So I went with a 'Hotel Intruder' idea, simple bad guy takes down unsuspecting heroine when she's coming home for the night from crime fighting.
All that is to say – I am struggling with releasing the content. I am so use to releasing 'splashy films' with lots of cuts, well lit interiors, comic book vibes, lots of action, big soundtrack, you know the good stuff! So I intended to make these SH-LoFi films… LoFi… and well… I nailed the LoFi and I have cold feet about it.
I don't know there is market for my idea, I also don't know it would be a good idea to muddy the waters by making such a different product to sit next to my more bombastic films. But ultimately I leave that to you.
I personally have an appreciation for more lo-fi based products as a consumer of the super heroine genre. But I don't know its a place I should venture into. I am conflicted!
ZATANNA VOICEOVER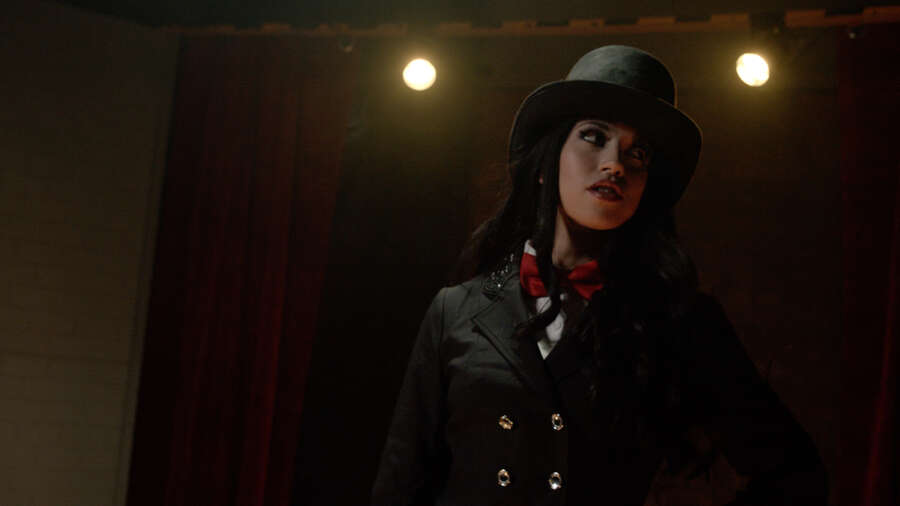 Almost done, will ideally be released this month. Spent the last couple weeks working on costumes for possible films to shoot this fall – and its really hard for me to toggle between costume maker to video editor (completely different mind sets and I often get lost sewing until its 4am). So I thought it be more strategic to focus on cool new costumes first so if an actress becomes available I can just hop on a plane for a shoot vs focus on the VoiceOver film and chance the future shoots timeliness.
FALL/WINTER
Upcoming film slate this fall and winter isn't looking great (Well outside of Black Canary and maybe the introduction of my LoFi film). As stated above – booking talent I want to work with has been hard. I tend to put at least a month into an edit before I am happy with a film to release it – which means if I don't shoot until October – most likely only two more films will come out this year. A part of me almost feels like I should start prepping to have a powerful 2023 vs trying to cram something big this year. Just know this: I have been making a lot of new costumes, the costumes are badass as fuck, all I need is the right ladies and… I will make some dope ass shit.
BATGIRL FILM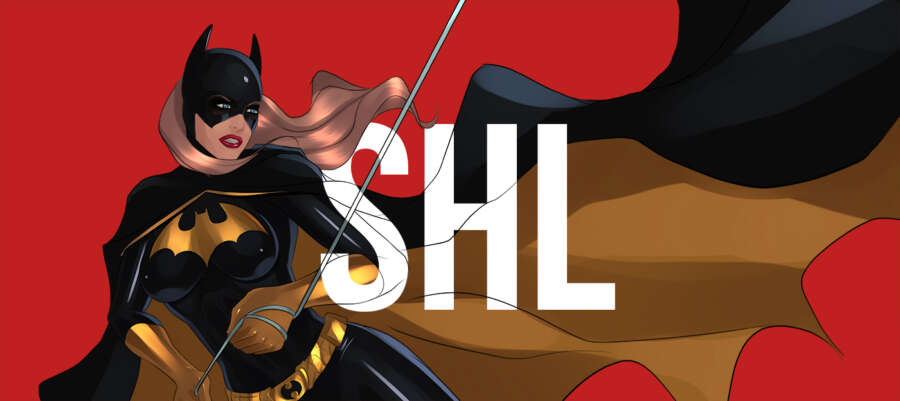 Ashley Lane retired from porn (or shooting porn outside of her OF account) for mental health reasons. Batgirl is being recasted. Continuing with pre-production to make this film special (aka making the costumes cooler, etc) but I don't want to rush the recasting process, so I have been exploring my replacement options. Not looking for recommendations. Might need to arrange a test shoot if its a new girl to make sure it works before scheduling a multiple day shoot for the film. I will not be posting regular updates on this production until I have the wheels turning a bit faster.
2023
I had some plans for 2022 that fell apart. But… unless an act of God stops me… I will accomplish those goals in 2023 and rock your fucking world. And wallets… sorry about that. But this shit is expensive! But it will be awesome… but its expensive…
And thats everything for now, I think, if you read all that – thank you. Just know I am always working on something. Aiming to push my personal bar higher and higher. Love yah guys
Later!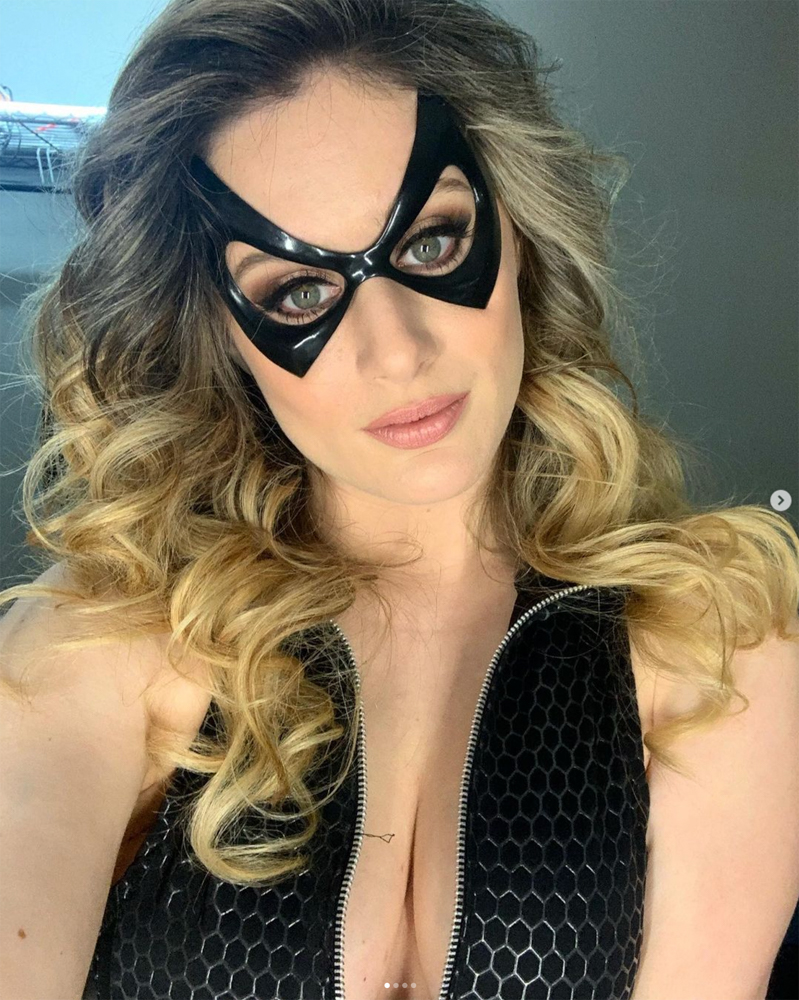 Mackenzie Instagram
https://www.instagram.com/p/ChbZ_ktueLzrAttX7bVKnP-wil6MIoDs2xJI0M0/