SHL MEMBERSHIP DRIVE
What is a Membership Drive? A PBS membership drive is an on-air fundraising effort that helps raise necessary funds to produce high-quality programming and content. When you donate to WTVP, you prove that PBS viewers have a unique relationship in deciding and appreciating this station's quality programming…
Except this ain't PBS…
Alright, here is the skinny – I have tons of SH LoFi content in my editing rig and its about time to start clearing out the coffers. I also have a lot of expensive projects coming along the way (SHX Hardcore films, Retro 66, Black Label films etc) and I dunno my bank account will live to see 2024. So I am ready to start pushing out LoFi projects, taking some preorders for them and refilling the production cost bank account. Unlike PBS – I ain't asking for handouts. This Membership Drive will take another form – a LoFi release schedule with preorder links and previews.
So – heres the schedule. And in case it needs to be stated – this schedule is regarding LoFi films ONLY. It pertains to nothing else going on over here at SHL headquarters (aka grandmas basement).
OCTOBER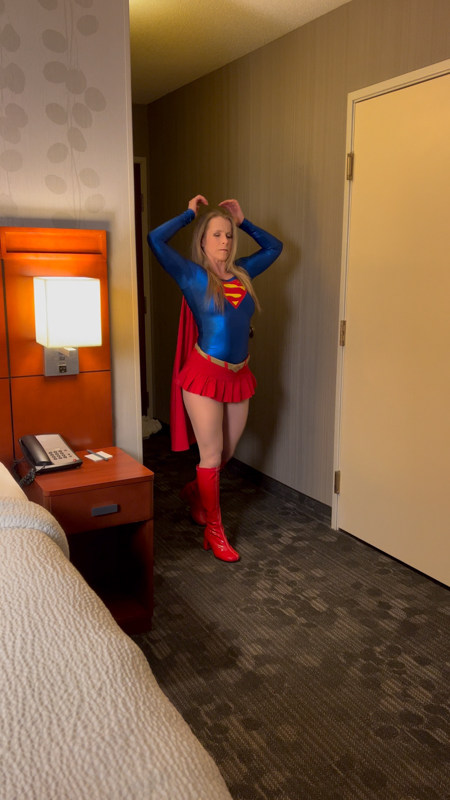 SUPERGIRL TUGGY
Actress: Claire Irons
Character: Supergirl 
Format: Tuggy – Vertical – Film
Release Date: Mid-October
Synopsis
Supergirl is attacked with kryptonite technology while in her bedroom. Struggling to breathe her villain reveals himself… its the man who has assaulted her before! He is quick to help her – strangling her throat as she is quick to fold "Please… I'll do anything". He likes the offer and decides to explore what 'anything' means. She is debooted, her feet revealed and molested. She is forced to her knees. A kryptonite necklace is placed on her to keep her under control. Her mouth is forced open and he lets himself in. He finishes insider her mouth. She is tossed onto the bed and force fucked, face down and pounded. She is turned onto her back, her legs in the air while shes fucked on her back. He finishes inside her. 
Content
Pantyhose
Kryonite Peril
Debooted
Foot Fetish content
Softcore with realistic dildo
Forced BJ
Forced Sex
Cost
$10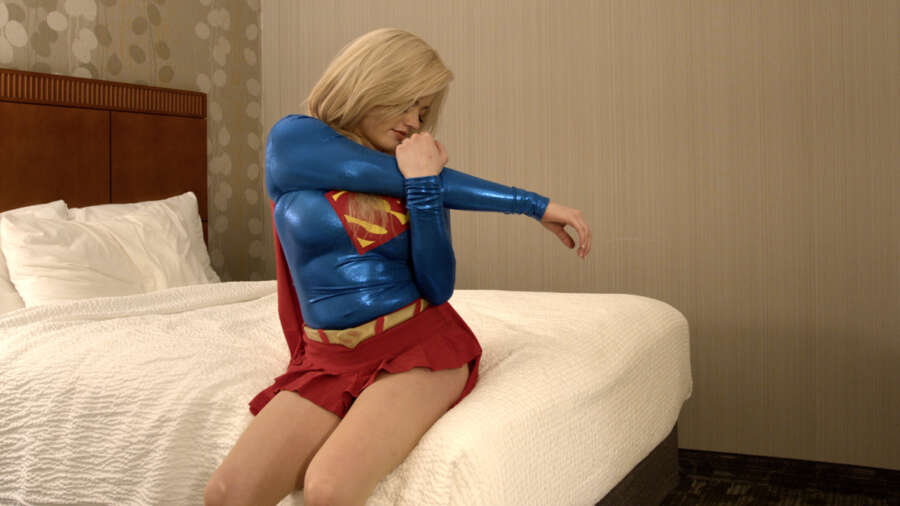 SUPERGIRL: SAGE PILLAR
Actress: Sage Pillar
Character: Supergirl
Format: LoFi
Release Date: Late-October
Synopsis
Supergirl returns to her hotel from a night of crime fighting but a criminal holding a fist of kryptonite gets the drop on her. She is easy work – KOed with a couple hard blows. Her intruder molests her unconscious body, fucks her feet and cums on her soles. She awakes to her soaked soles, attacks her intruder only to be forced to suck his cock. He forces himself into her (real penetration, fake realistic looking dick) while taking her in bed.
Content
Pantyhose
Molested while unconscious
Feet used for foot job
Cum on soles
Forced to give BJ
Cum in mouth
Raped in bed (real penetration, fake realistic looking dick)
(Did not get any good shots of the penetration/insertion)
Cost
$25
NOVEMBER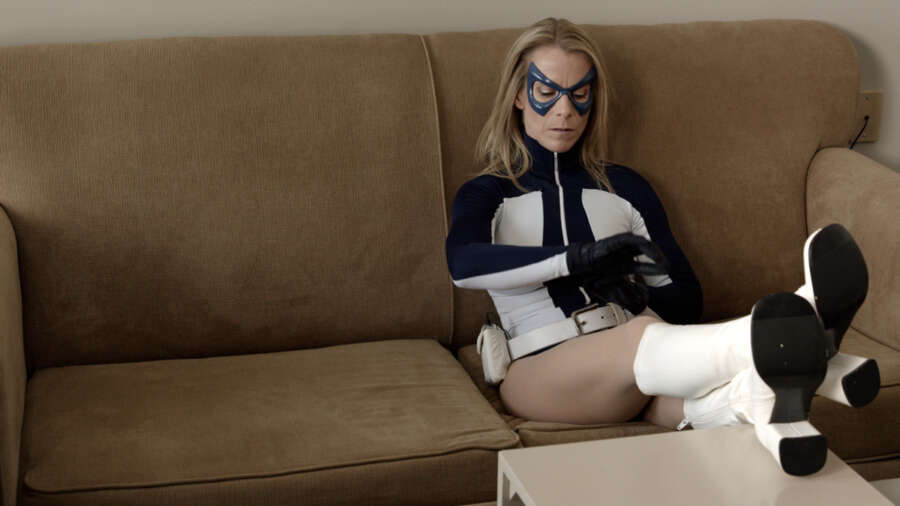 BLUE AVENGER: CLAIRE IRONS
Actress: Claire Irons
Character: Blue Avenger
Format: LoFi
Release Date: Mid-November
Synopsis
Claire is away from home on a business trip (fighting crime) and misses her husband. She gets back after an all nighter, calls him before bed. Shes too tired to even disrobe – she lays in bed and passes out while still in costume. An intruder is hiding in her closet… he sneaks out while she is sleeping and decides to take a chance – lightly fondling her while she sleeps. His finger tips roam over her legs, teasing her nipples through her costume, removing one of her boots. He strokes himself looking at her sleep, cumming on her feet. As she comes too – he runs.
She awakens to discover she has stepped into something slimily – she curses the hotels maid service and stumbles over to the bathroom sink to rinse off her pantyhose clad foot. While having one leg up in the sink – her intruder attacks her from behind – syringing her in the buttocks with a powerful 'love' drug. She fights back and easily over powers her attacker, she pins him down onto his back…
But the aphrodisiac drug overloads her system as she begins to masturbate and pleasure herself on top of him. She grinds her cunt desperately on his body looking for some kind of relief. In peril – she is shocked and humiliated by her behavior.
He easily forces her down onto her knees and forces himself into her mouth. She uses her mouth to pleasure him to completion, shock in her eyes as his cum drips from her lips… but its not over. He drags her into bed.
He watches her molest her body as he helps her out of her other boot. She can't help but give in to her bodies desire… he pulls out a vibrator to help her loosen up… helping her to complete multiple orgasms (real). Just when she thinks its over – her thong is pulled to the side as she begs him to stop – he begins to rape her (softcore). She gyrates into him, unable to stop her bodies desire. He has his way, despite her protest – her body is eager to help. He finishes all over her costume.
He unmasks her, exposing her true identity. But it isn't enough… he stripes her out of her leotard, forcing himself back into her as he continues to fuck her into oblivion… fade to black.
Content
Pantyhose
Debooting
Cum on feet
'Love' drug
BJ / Cum in mouth
Multiple orgasms (real)
Forced scene (softcore)
Unmasking
Cost
$25
DECEMBER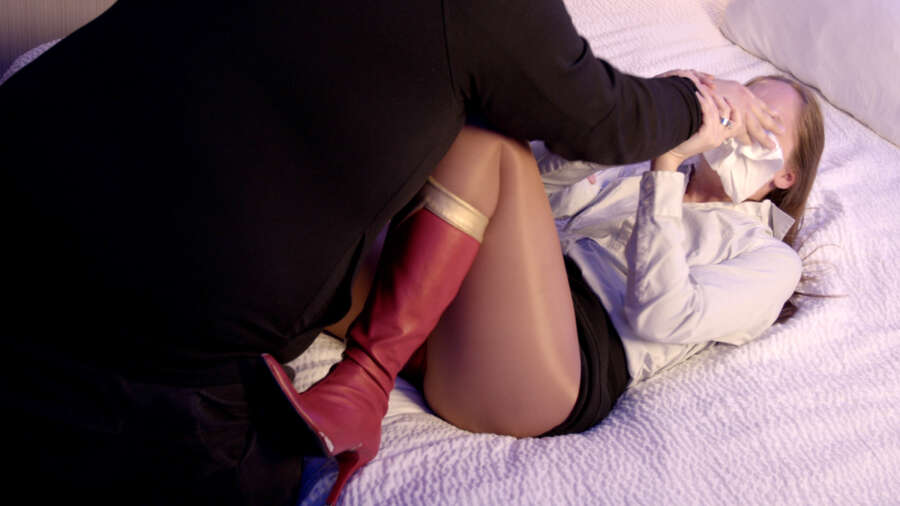 ULTRAGIRL: RACHEL ADAMS
Actress: Rachel Adams
Character: Ultragirl
Format: LoFi
Release Date: Mid-December
Synopsis
Ultragirl has procured some intelligence on a mission and places it into a memory card. While changing/undressing into her costume – she is attacked and chloroformed. Dizzy from the chloroform – the villains strikes are debilitating. Ultragirl succumbs to the attack and overwhelming amount of chloroform she endures. Ultragirl is now unconscious… her villain slowly undresses her to reveal her costume under her civilian outfit. Any signs of life – she is repeatedly chloroformed to keep her under as he has his fun. She is molested, debooted, strangled and her breast are revealed. Ultragirl is allowed to wake up long enough to understand her predicament before its lights out for the heroine.
Content
Pantyhose
Civilian Outfit (with pantyhose)
Attacked while in Civilian Outfit
Chloroformed while in Civilian
Extended… very very long… chloroform scene
Undressed to reveal costume underneath
Repeatedly chloroformed to keep unconscious
Belt Removal
Molested in costume
Debooted
Wedgied
Placed in bondage
Slight strangulation
Breast revealed
Cost
$25
---
If you have questions – ask below. Trailers will be made for each project closer to their release dates.