Silk in "Sleepy Captive" from Sleepy Superheroines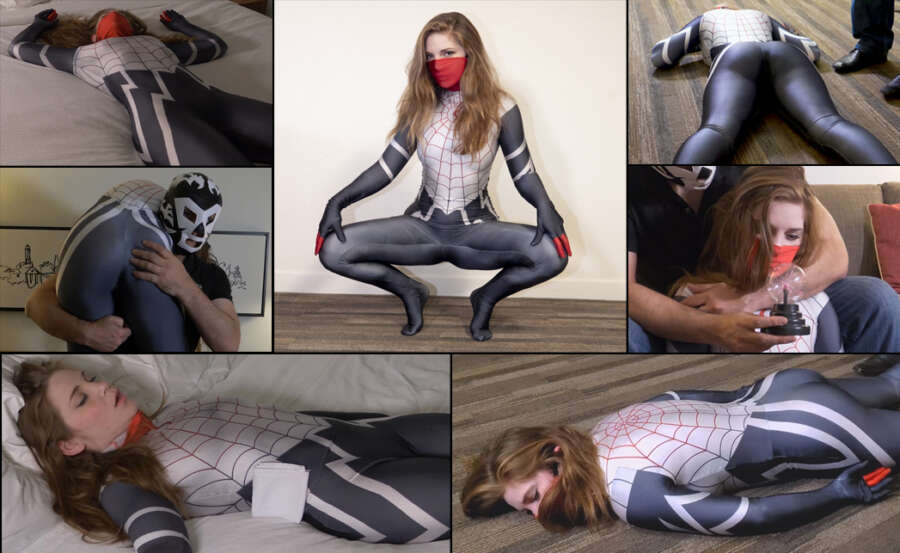 Silk is captured by Trickster by a tranq dart he delivers via a flute as he poses as a wax statue in a homage to the classic Batman TV show. As Silk comes to she's put back to sleep via sleeping gas and then later by a tranq dart in the stomach. Trickster decides to hypnotize Silk and places some trigger words in her subconscious which will come in handy later. Can Silk get out of this predicament? Find out in this brand new video.
Video contains male/female fighting, hypnosis, unmasking, chloroform KO, tranq dart KOs, karate chop KO, sleeping gas KO, injection KOs, over the shoulder carry, butt spankings, and limp play.
Available Now/Watch Trailer: https://sleepysuperheroines.com/silk-sleepy-captive/
Thank you for your support!