Slave Wonder Womyn "Bondage Punishment"
Hollywood stars in a new "Wonder Womyn" video featuring various bondage scenarios. Check out further details below.
https://www.youtube.com/watch?v=S4lN2YgpF5k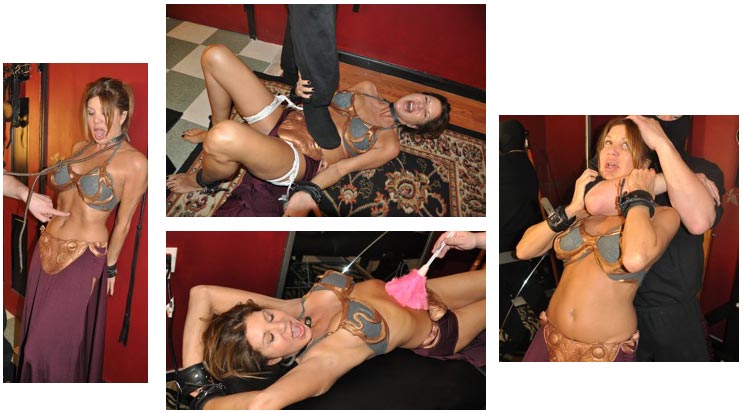 This video is for those of you who love SuperHeroines in peril! This video features Hollywood as Wonder Womyn.

Wonder Womyn, our enslaved heroine, has upset the Sheik once again and he has sent her to his dungeon. Wonder Womyn is dragged into the sinister lair by the Dungeon Master. He tells her that she must be punished for failing to comply with the Sheik's commands. Wonder Womyn is subjected to various forms of bondage. Watch as Wonder Womyn is put through her paces and her hot body is pushed to the breaking point. Will she submit or will she defy the sheik once again? Get this HOT video and find out!! This is Hollywood as you haven't seen her in a LONG time. Shot on location at Destiny's Chamber.
Purchase this video at Hollywould Productions