Spider-Woman in "Dream Weaver, Episode 2!" from Sleepy Superheroines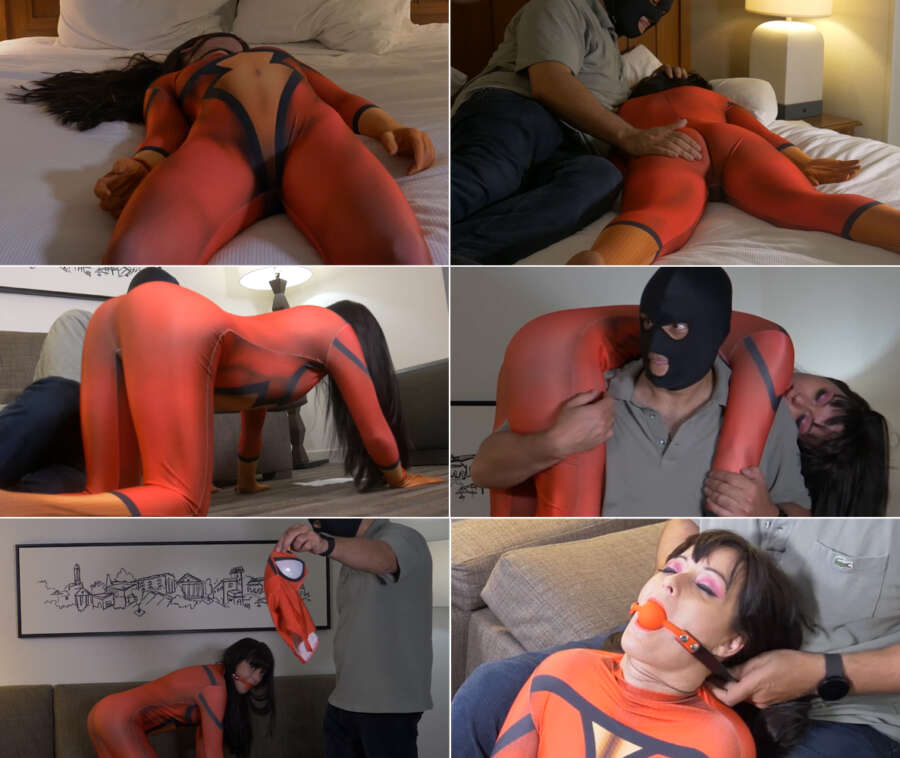 When last we left Spider-Woman, she was defeated and unmasked by the fiendish Trickster. Trickster continues his humiliation of Spider-Woman by adding a ball gag and some bondage while continuing to knock her out with various methods including chloroform and blackjack. Fan favorite LilMizzUnique looks gorgeous in this video as the unmasked Spider-Woman! Can she bring the Trickster to justice? Find out in the conclusion of Dream Weaver!
This video features male/female fighting, multiple chloroform KOs, blackjack KOs, mind control, ball-gag, bondage, over the shoulder carries, fireman carry, cradle carries, butt spankings, ragdolling, and limp play.
Available Now/Watch Trailer: https://sleepysuperheroines.com/spiderwoman-dream-weaver-episode-2/