"Spider-Woman: The Good, The Bad, The Punished" from SHL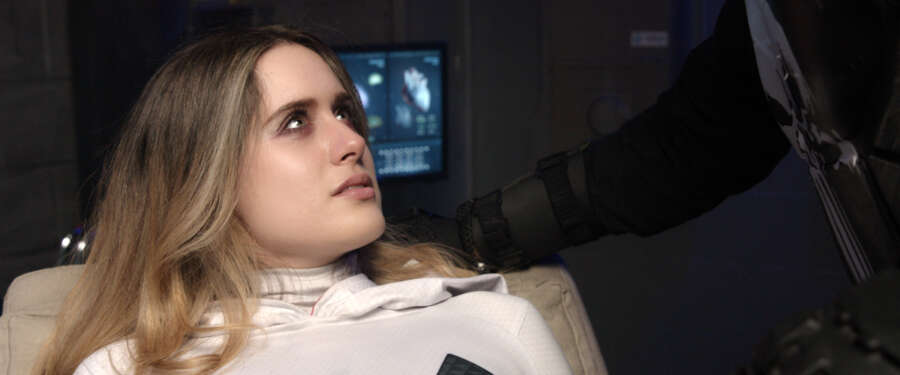 File Size
1080P: 2.37GB
4K: 10.91GB
Length: 32 Minutes
OUT NOW
COST $40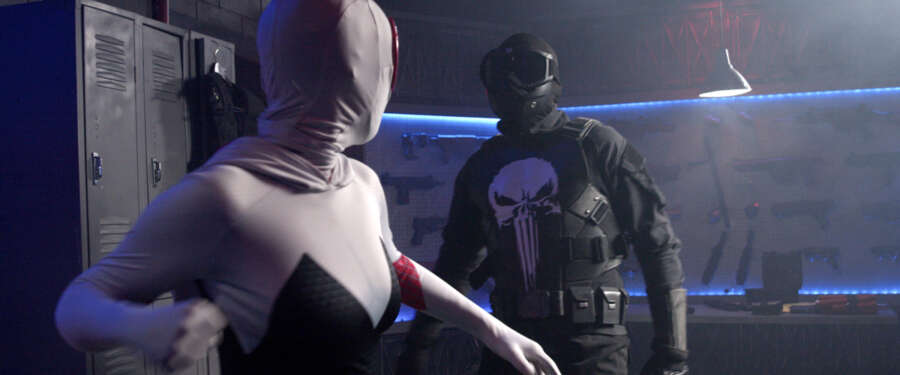 Synopsis
After the events (from the comic book) of the attack at George Stacys home – Punisher has laid out a trap to catch the vigilante known as Spider-Woman. Punisher, whom recently became the Captain of the
Special Crimes Task Force, is utterly frustrated by the former captains (George Stacy) inability to capture Spider-Woman. He has studied her from afar and has a plan to make her utterly defenseless to his attack. But plans change when she is unmasked… and Frank Castles desire for revenge gets his blood flow pumping for something more than just handcuffs and time served.
Cast
Content
Full body costume
Shoes stay on
Costume gets destroyed
Breasts are exposed
NO cradle/shoulder carry
Internal voice monologue
Softcore
KO scene
Two cum shots in mouth
Unmasking -Identity peril
The Setup / Action / 17 Minutes
Hand to hand combat
Web action
Sonic weapon used to disrupt spider senses
Throat Lift
Rib torture
Breaks rib
Stomach punches
Molested
Pinned to floor
Tranquilizer dart
KO
Bondage via handcuffs
Unmasking (Minute Maker 14 minutes 30 seconds)
BJ / 7 Minutes
Handcuffed to table
Tasered in throat
Sloppy ending
Gwens Last Stand / 2-3 Minutes
Gwen has one last desperate attempt to fight back before being defeated
Sex Scene / 6 Minutes
Gwen is taken
Punisher finishes in her mouth
Ending / Highlight to read
Lose ending
Handcuffed and dragged off camera (going to jail)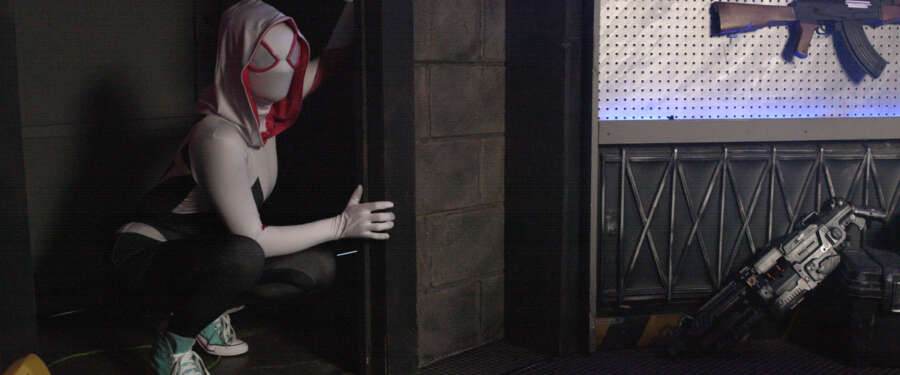 ---
////// Original Post Regarding Content //////
I decided to attach my narrative following the actual Spider-Gwen comic series: In Spider-Gwens universe (Earth-65) George Stacy ends up in the pursuit of Spider-Woman's arrest following the death of Peter Parker unaware that his daughter Gwen Stacy is Spider-Woman. He discovers her true identity surprised to find out she is his daughter. Frank Castle/Punisher is a dirty cop who has been assigned the job of bringing Spider-Gwen to justice after George Stacy fails to do so. He has a history with using excessive force to complete his job.
Thats where my films begins, after the events in the comic in which Punisher runs into Spider-Woman outside of George Stacys home (George is attacked by the vulture). I will include a link below to a book which includes this storyline in case you'd like to read it in preparation for my film.