Supergirl: Therapy from SHL (OUT NOW)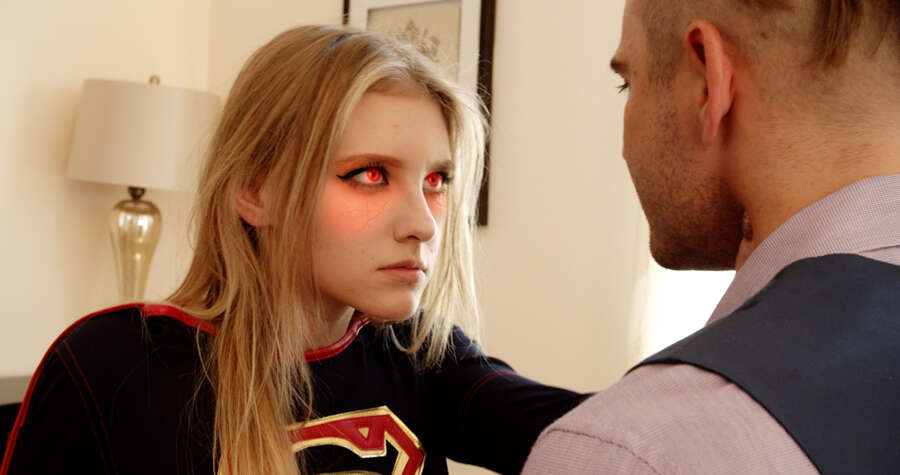 Synopsis
Ryan, a therapist who has a high success rate with his clients, is being interviewed by Kara Danvers regarding the success of his outcomes. Ryan decides to give the young Kara a demonstration of his practice placing her under mind control.
Ryan gets off on abusing the people he helps, now with the young Kara in his grasp, he wants to reward himself to a taste of the reporter. While interrogating her under his spell… he discovers her one big secret…
A couple points to address about the film:
1: This was the first film I shot on my new camera setup, so a couple cut/transitions are a little rough. Most people probably wouldn't care or notice, but… eh, it bothers me enough to mention it. I was still getting use to the new gear and I think that gave me some blind spots in technical production. Overall, I enjoy this film and I think you will too.
2: Preorder content will no longer be offer after Sunday May 2nd
3: Melody Marks was 19 when we shot this film. She's 21 now. So, for any of you pervs who like those kinds of things… this will be the only film I shot with her when she was a bit more green.
60 Minutes
Sex Scene begins at 30 Minute marker
Boots come off at 42 Minute marker
Supergirl is unable to hit her enemy (Mentally programmed not too)
Supergirl is under conditions of mind control
Supergirl attempts to use her powers in multiple failed attempts against her enemy
Supergirl takes multiple brutal blows, crotch shot, cape strangulation, bearhug from behind
Supergirl is reluctant during sex scene but follows light instruction when given (can't disobey her mind captor)
She is wearing pantyhose throughout clip
No underwear under skirt, just pantyhose (sorry panties fans)
No voiceover of inner thoughts (would have loved to have added it but: We didn't think to do that in 2019 and Melody has had some personal stuff going on this year that made it impossible to get it done after the fact, delayed the film in hopes to have done it but… alas… did not happen)
Cost: $50 USD
OUT NOW