"Superheroine vs. Pro 2" and More from Sleeperkid
Three new videos are available from Sleeperkid's World — a new Sentry Girls episode and two superheroine-themed productions. Check out the details below.
A Super Competition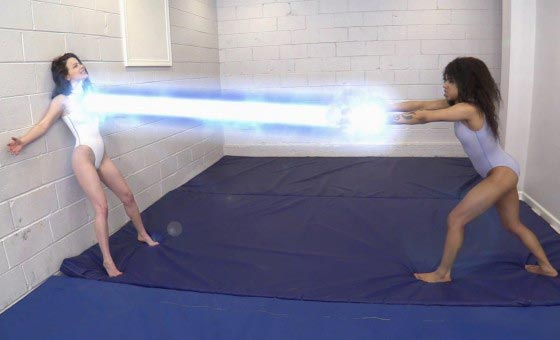 THE FIRST SKW CLIP TO FEATURE FULLY-RENDERED VISUAL/CGI FX!!!

Agency SKW has hired two of its most beloved superheroines (Ella and Luna) to head up a new crime fighting division, but SK wants to stage a friendly multi-fall battle between the two best friends, if only to entertain the populace! The ladies are not allowed to use their powers until the final round…and it's one HELL of a finale!
Purchase this video at SKWPPV.com
---
Sentry Girls: Session 57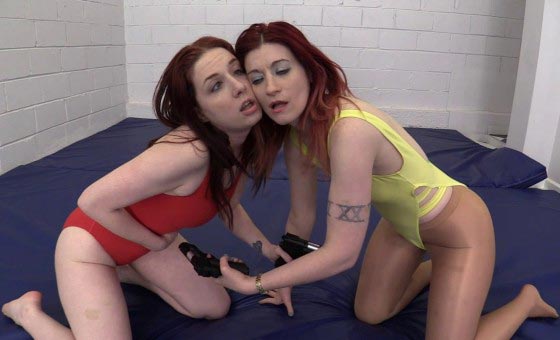 Two lovely new agents (played by Constance and Tara Tied…making their SKW debut) have been picked for a virtual reality stealth demonstration, with the best performer destined to be picked as a new agent! The girls give it their all, each one taking turns attacking and suffering a series of KOs/finishers…until the judges decide to hire BOTH ladies, but not before having to "take them out" in order to have them removed from the VR program!
Purchase this video at SKWPPV.com
---
Superheroine vs. Pro 2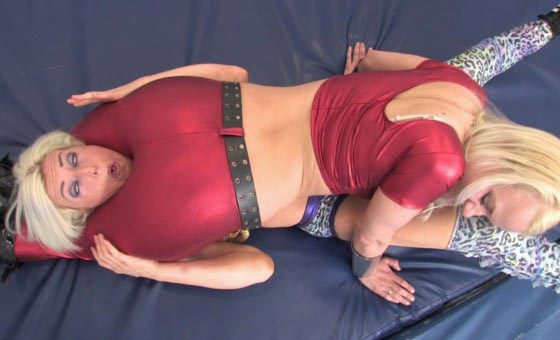 Ray Lyn starts off this amazing release by bragging on all the SKW girls she's defeated, and issuing an open challenge to ANYONE who thinks she can take her down! Enter the lovely Wondergirl (played by Alisa Kiss), who tells Ray she's tired of watching her send so many girls to the hospital. Ray analyzes Alisa's wardrobe and laughs…mocking this little cos-player for daring to walk onto the mats. What Miss Lyn doesn't realize, however, is that Wondergirl is the real deal. When Ray goes for a punch, Alisa catches it and nearly breaks her hand with her super strength. From there on Alisa dominates…
Purchase this video at SKWPPV.com