UPDATED! "Supernova: Obliteration" from Alex David
UPDATED with trailer and more images! Coco stars in Supernova: Obliteration from Alex David.
https://vimeo.com/214558085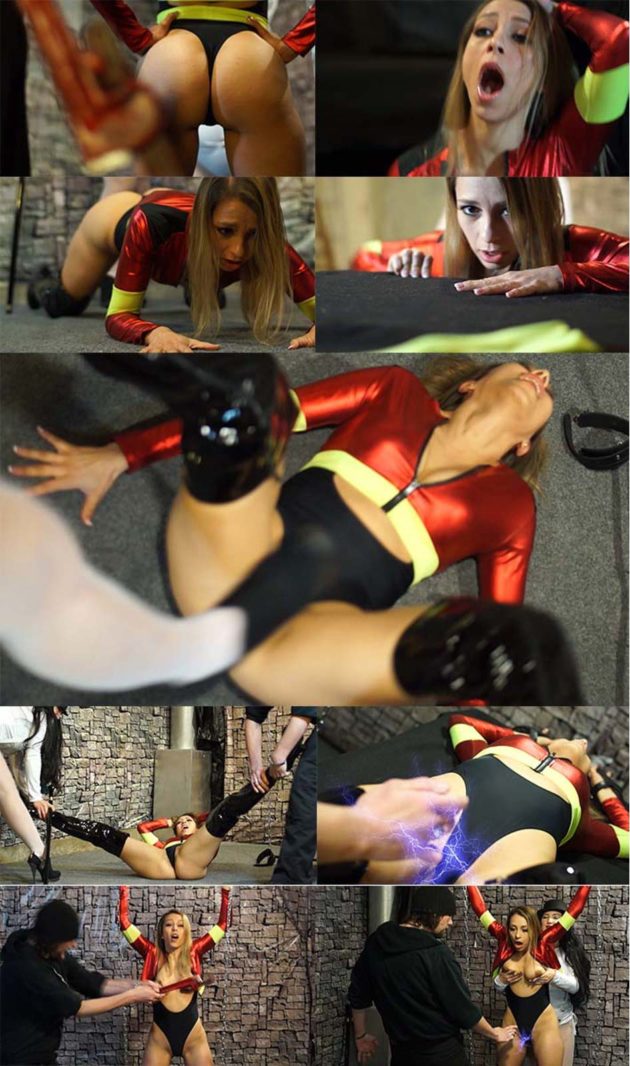 Supernova thinks she's about to exact revenge on Angel Maddox for all the pain she'd caused other Superheroines. Instead, Angel is saved by her accomplice- Electro – and they are the ones to get revenge on Supernova. Electro and Angel deliver punishing low blows over and over, essentially obliterating Supernova.

29 Minutes long
Low Blow video. This video primarily focuses on low blows. It also includes electricity and an electricity induced orgasm, and topless nudity with mild fondling.
Purchase this video at SHG-Media