Terra Mizu as Black Bat in "Sleepy Beauty" from Sleepy Superheroines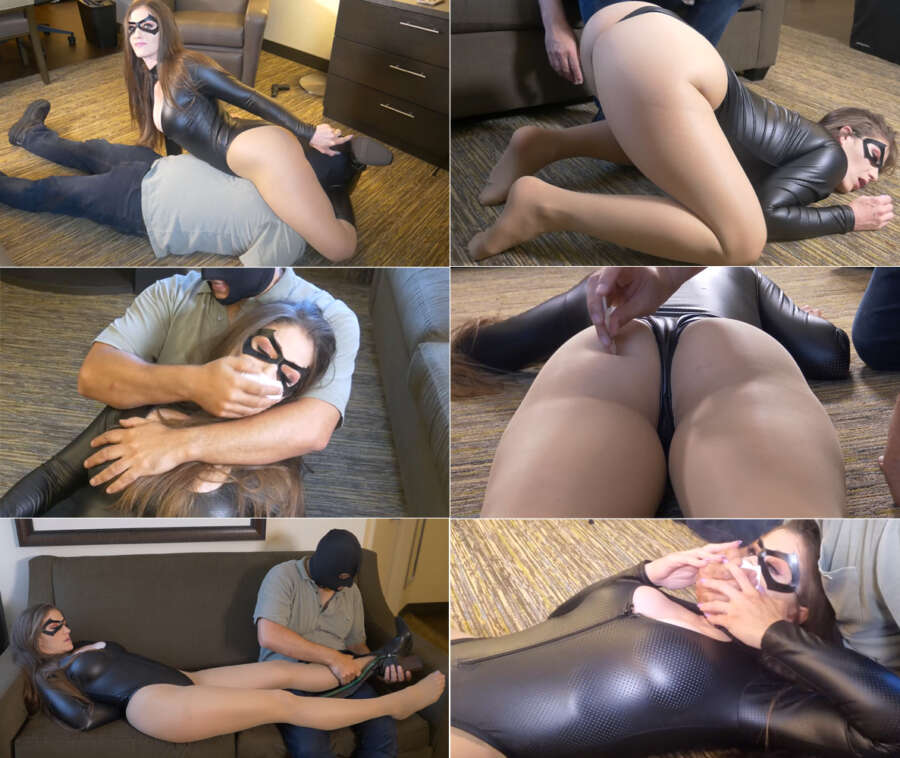 A confident Black Bat is out to get the Trickster only to have the tables turned on her. A tranquilizer followed by a few well placed blackjacks to her noggin put our curvy heroine out for the count. Trickster then has some more fun knocking her out with chloroform and a blackjack. The heroine finally gets the upper hand on Trickster and delivers some wrestling moves to try and finish him off but the fiend tricks her and puts her out again. Some more knockouts follow until she surprises him and delivers another beat-down only to be defeated again by an injection in her delicious booty. Can Black Bat deliver the Trickster to justice? Find out in this newest release from Sleepy Superheroines with fan favorite Terra Mizu!
This video features male/female fighting, multiple chloroform KOs, multiple injection KO, electric net KO, multiple blackjack KOs, over-the-shoulder carry, butt spankings, ragdolling, debooting, tickling, unmasking, and limp play.
Available Now/Watch Trailer: https://sleepysuperheroines.com/black-bat-sleepy-beauty/