The END of SHL
The END of SHL
Hey guys, here to announce the End of SHL.
Its been a long time coming and its finally here. So I thought I give everyone a heads up.
If this comes as a shocker to you, read the synopsis below.
---
Supergirl is overwhelmed by the amount of pornographic content portraying her on the internet. Specifically she is insulted by the dead ringer portrayal by a company called SHL. She decides to investigate as a journalist and interview the director Damien Woods on the uncanny likeness to the real Supergirl. 
Damien Woods insists he has filmed the real thing, Supergirl in the flesh, who simply has carnal cravings she needs to get out in real life. Kara decides to blow her own cover when she has heard enough.
Little does she know, Damien has a script. And whatever is written on the page, is what will happen in the film. Wether she likes it or not.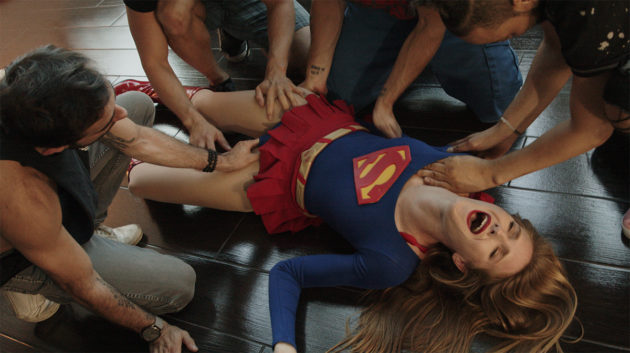 ---
Release Schedule
The END of SHL – December Release
Uninvited 8 – October Release
Secret Project – November Release
Other secret project – January Release
All previous Uninvited films now on sale for $20 bucks (Including Uninvited 7) so hold me over while I wrap up all these edits. 
http://www.superheroinelimited.com/limitedsale