The series "Agent Michelle" from Hotfighters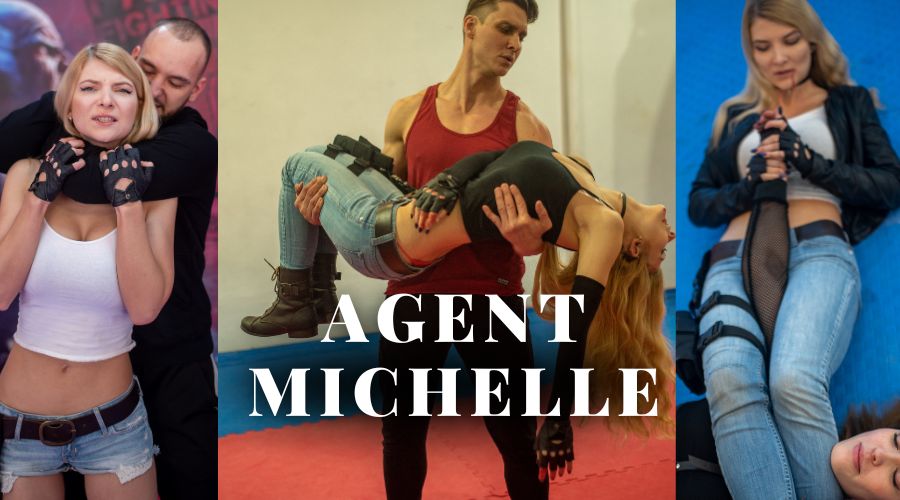 🎬 Introducing the Action-Packed "Agent Michelle" Series! 🕵️‍♀️
Prepare for an adrenaline-fueled ride with the gripping "Agent Michelle" series. Follow Agent Michelle as she navigates treacherous paths, confronts sinister organizations, and battles to protect her loved ones.
In "Agent Michelle: Part 1," Michelle discovers her fiancé Ivan under the control of the notorious Anubis organization. As Ivan transforms into a relentless killing machine, Michelle's unwavering love and determination drive her to fight back, enduring unimaginable pain and suffering.
"Agent Michelle: Part 2" brings a sibling rivalry to the forefront as Michelle's brother, Leonid, falls prey to a plot against him. Michelle must face off against her own flesh and blood, navigating a dangerous game of loyalty and deception.
In the thrilling finale, "Agent Michelle: Part 3," Agent Nastya becomes a pawn in a deadly scheme. As Michelle confronts her trusted ally, the stakes escalate, leading to an epic battle where trust and friendship hang in the balance.
Get ready for explosive action, intense fights, and heart-stopping twists in the "Agent Michelle" series. Experience the resilience and unwavering spirit of these fearless agents as they navigate a world of danger and betrayal.