Tomiko's superheroine store present!
Explorte Tomiko's superheroine store and enjoy adventures of sexy superheroines! Store has to offer almost 5000 clips and features exciting storylines with your favourite heroines: Supergirl, Batgirl and Robin, Wonderwoman and many others!
Check out recently added clips from Tomiko's superheroine store.
Wonder Terramizu wedgied. Part1.
Click here to watch the full video on clips4sale.
WONDER TERRAMIZU WEDGIED PART ONE – MP4 – TOMIKO'S SUPERHEROINE STORE | Clips4sale.com(opens in a new tab)
Wonder Terramizu fails in her attempt to defeat wedgie queen Tomiko. Tomiko caught her off guard using superpower of invisibility and enjoys humiliating Terramizu by wedging her superhero ass. Wedgie queen decides to have even more fun and uses her powers to make Terramizu wedgie herself! Teramizzu's juicy wedgied ass looks so hot when she trying to resist Tomiko's charms! But the ultimate humiliation is when she makes her strip out of her costume! Enjoy!
Video lenght: 16 min, Price $16.99
Supergyrl's sacrifice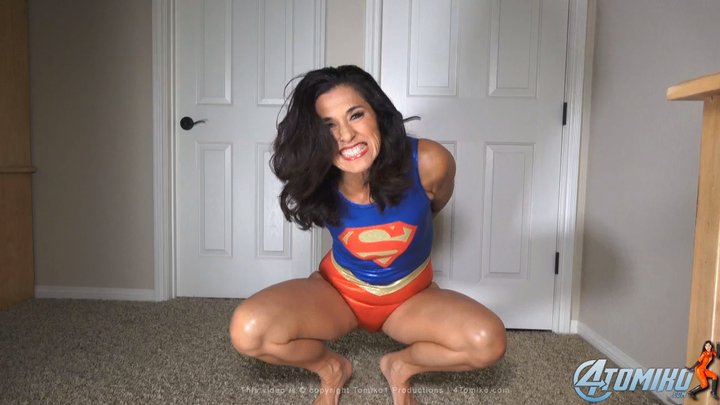 Click here to watch the video on clips4sale.
Supergyrl (Tomiko) is at the mercy of Parasite. Her muscular legs are zapped with noise that makes them hurt. She became Parasites prisoner but she refuses to be his slave. She is not in control of her body but her muscular legs is so strong! She wont let the Parasite break her strength with something so human as physical pain. She is the superhero after all! But Parasite got Wonder Womyn! Supergyrl can't let anything happen to her! And she don't want Wonder Womyn to see how weak she is. She agrees to submit and be Pasrasites slave if he let Wonder Womyn go. He agrees and continues to torture Supergyrls legs and enjoys watching her suffering till she passes out from pain.
Video lenght: 9 min, Price: $9.99
Super trouble and mind fucked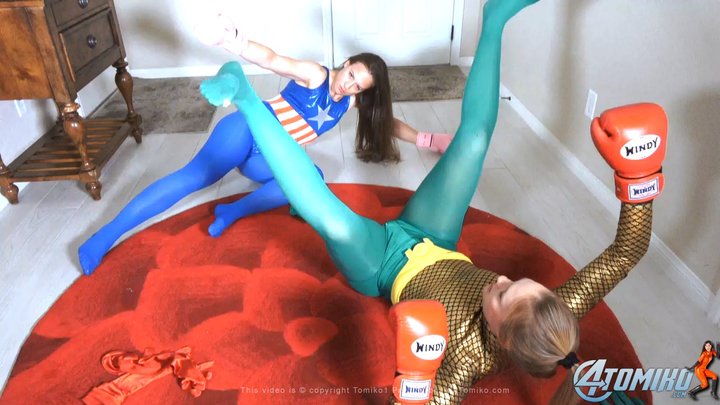 Click here to watch the video on clips4sale.
From producer:
Aqua Gyrl (Jolene Hexx) and Captain Amyrica (Cheyenne Jewel) show up to the evil Dr. Mind Fuck's lair. SHOT POV, Dr. Mind Fuck surprises the two Superheroines with her gadget that controls their mind and makes their body do things. She makes them do all kinds of things and even makes them move in slow motion and fight each other. She even freezes them for fun. They are no match for Dr. Mind Fuck and will soon be a a part of her evil plan to rule the world.
Video lenght: 10 min, Price: $10.99
Discover Tomiko's superheroine store