"Undercover agent Grace has been exposed" from FemaleKicks
Clip includes punches, kicks, knee kicks, choking, wrestling holds, low blows and knockout.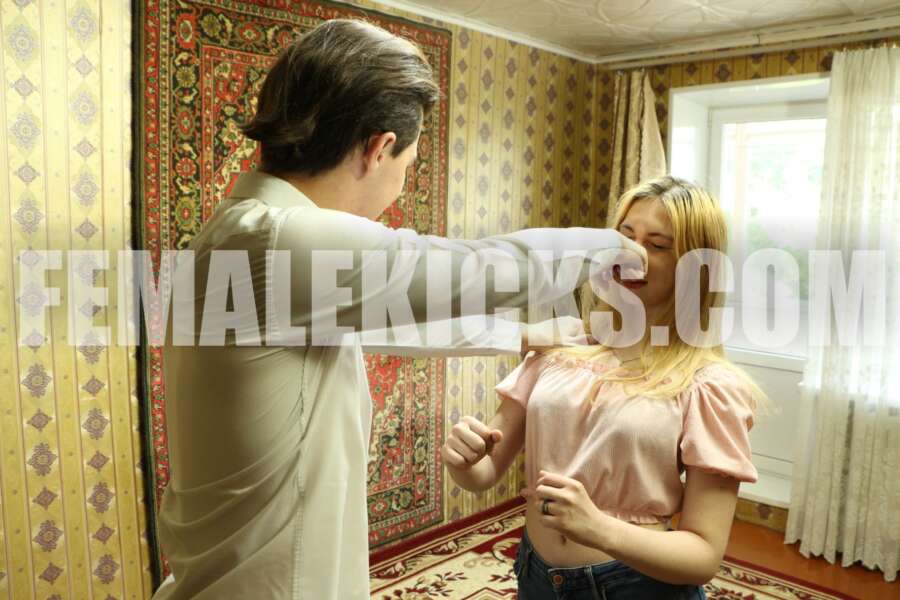 Full HD (1920-1080)
Product length: 14 minutes
Language: Russian with English subtitles
IMPORTANT: This film was shot by a different team, which is located in another city.
Grace is new to the Drug Enforcement Administration. Grace's first mission is to infiltrate a drug cartel based in the city as an undercover agent. But due to the inexperience of the girl, she is quickly revealed. The bandits find materials that prove that Grace is a DEA agent, track down her address and send a hitman to her apartment. It is not difficult for a bandit to deal with a novice agent.
Purchase this video at FemaleKicks.com