"Wonder Andi: The Betrayal" from Fierce Fems
Wonder Andy: The Betrayal is now available! Click here to purchase this video now.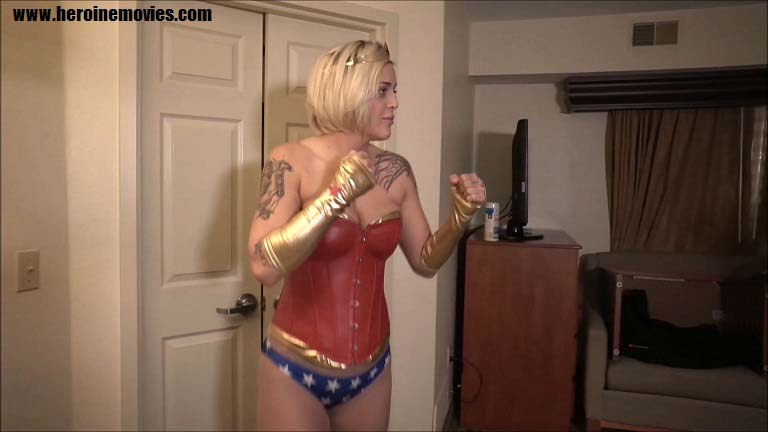 Andi and Constance are both members of the Amazonian Sisterhood. They are also close friends. When Constance goes missing after she is sent on a dangerous mission, Andi decides to rescue her friend. Before going missing Constance tells Andi that she is going on a mission to capture Professor Cyber. Andi finds Professor Cyber. Using only her fighting skills, the statuesque blonde pummels the evil villain. During the fight, Professor Cyber gets aid from his new sidekick, who knocks out Andi with a Taser. When she wakes up, Andi is shocked by the identity of the sidekick, Wonder Constance, her friend. She has joined forces with Professor Cyber. Now a back and forth fight ensues between the old friends. This video features multiple knockouts by scissorholds, and chloroform.
Length: 34 minutes
Click here to purchase Wonder Andi: The Betrayal now!
Check out more videos at Heroine Movies