Wonder Ashley: Reprogrammed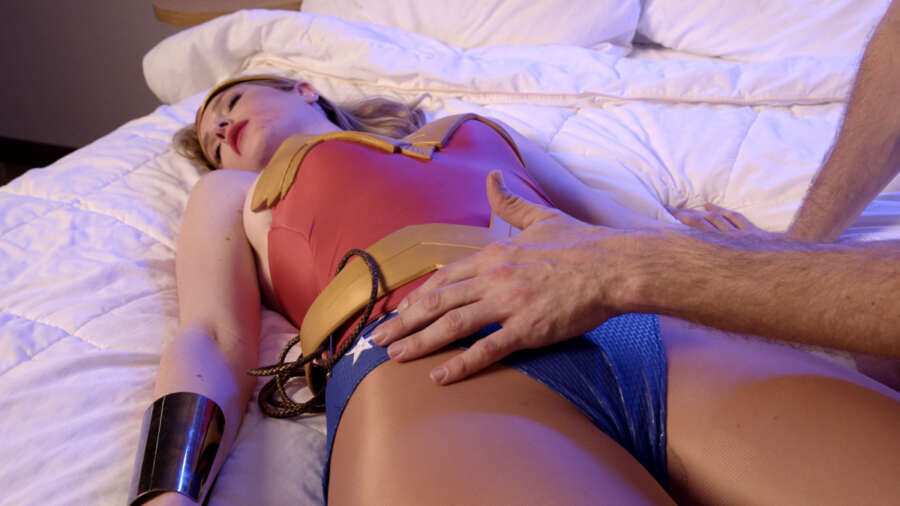 Price: STANDARD PRICE $20
Length: 16 Minutes
Size: 4K: 3.38GBs / 1080P: 685MBs
RELEASE DATE: OUT NOW
Version Information:
Download comes with: 4K, 1080P downloads of film
Starring: Ashley Lane
Synopsis: Wonder Woman is surprised with chloroform when entering a room and is quickly subdued. Unconscious her body is molested and examined by her assailant. He deboots her, massages her legs and body, turns her over onto her stomach to get a front row view of her ass. As she begins to come too – he syringes her in the buttocks to keep her under. When she awakes – she dons headphones that run a mind control program. She is now his slave. First order of business – a blowjob from his now compliant superheroine. His seed drips between her breast. She is his.
Content: The video synopsis is accurate to the content featured in the film. Blow job starts at the 11 minute marker. The BJ is hardcore – real penis into Ashleys mouth. She wears hosiery throughout video. Video is leg focused. Breast stay concealed in costume with a very brief nip slip during BJ scene. Boots are the only thing removed from her costume. Debooting happens at 4 minutes in.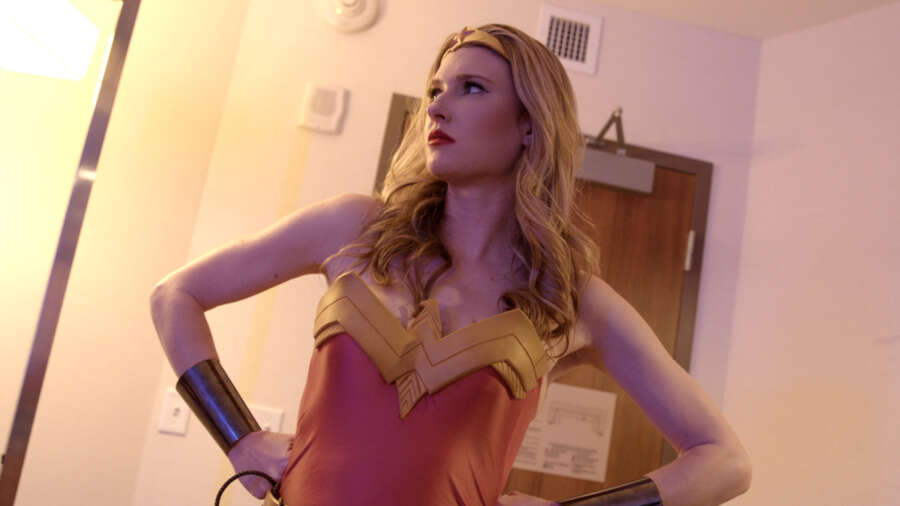 Directors Note: This is a part of a small collection of customs I shot for Ashley Lane. All films in this collection showcase the very specific request of the custom requestor. Any comments regarding content or tone of said custom not featured in film meant as a critique / constructive criticism will not be considered or taken seriously. As of now - there are no plans to take on more custom request unless stated publicly otherwise by either Damien Woods or Ashley Lane. Please note - pornographic material can lead to addiction and needs to be treated / address by your personal physician. Side effects may include - the inability to get hard unless your specific niche is heavily featured / a intense senstation to use your keyboard to complain and debate wether or not women's feet are something to be desired / a compulsion to reminisce about the good ole days when you found life more exciting / or a compulsion to insult someone who is not a part of said featured production.