"Wonder Coco: Tales of Torture" from Fierce Fems
Wonder Coco: Tales of Torture is now available. Click here to purchase this video now!
Fierce Fems proudly presents our newest Wonder Woman feature starring the incomparable legend Coco. Coco stars as Wonder Coco, a superheroine captured by the evil criminal master mind Professor Cyber. Wonder Coco is working on the design of a powerful new Tiara, and Professor Cyber wants in on the secret new formula used to construct the Tiara. Wonder Coco is the only one who knows about the powerful new Tiara but refuses to help Professor Cyber.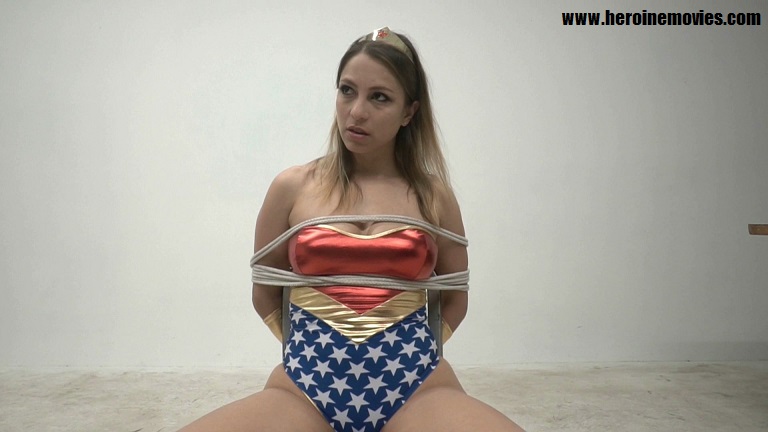 The Criminal genius first tries to get as much information, inflicting pain using a taser and various chokeholds while our sexy heroine is tied up in a chair. She gets knocked out several times, and examines but the defiant Wonder Coco manages to put the evil mastermind in a scissor hold and she manages to escape. A fist fight ensues where Wonder Coco dominates. She uses both punching and scissor holds to beat up the supervillain. But Professor Cyber has a trick up his sleeve. He manages to use the taser he invented to weaken Wonder Coco, and turns the tables on her. He beats her up and resumes his torture. During numerous knockouts, Professor Cyber frisks Wonder Coco's sexy body.
This video includes: knockouts, eye rolling, tasing, debooting, fight scenes, frisking, limp play, mixed wrestling, scissor holds. Belly punching, rag dolling, chloro.
Running time: 40 minutes.
Part 2 will be available soon.
Click here to purchase Wonder Coco: Tales of Torture now!
–
Check out more videos at Heroine Movies