"Wonder May is Defeated and captured by Mr. Jackson's thug" from FemaleKicks
First part of a clip includes kicks, punches, choking, arm breaking and neck breaking.
Second part of a clip includes kicks, punches, knee kicks, low blows, POV, choking, hair pulling, bearhug, torture rack, over the knee backbreaker, chloroform, knockout, debooting, handcuffs, tied by belt and gag.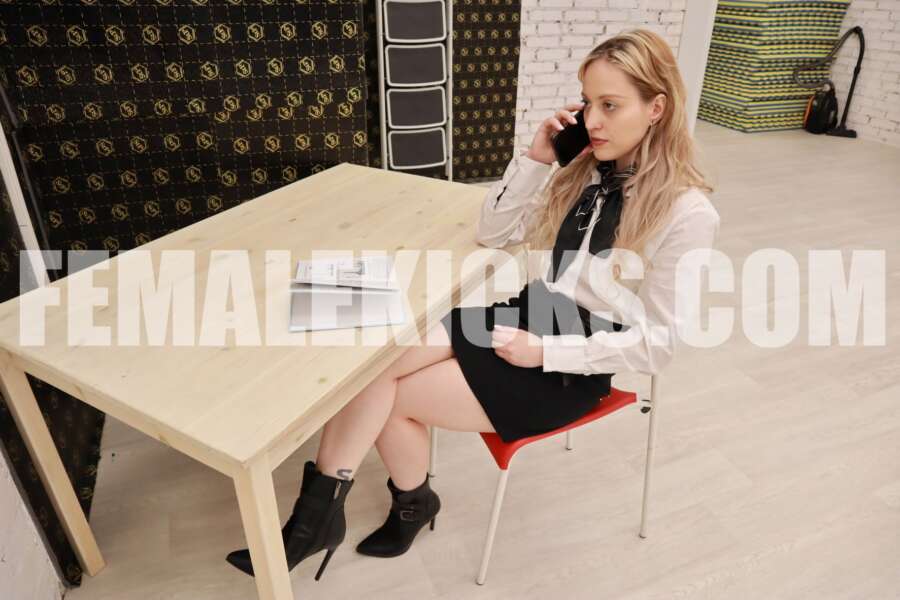 Full HD (1920-1080)
Product length: 21 minutes
Language: Russian with English subtitles
Story line:
May is warned that Mr. Jackson has found out her secret, he wants to get Wonder May into his collection. Mr. Jackson sent a dangerous thug to kidnap her. May, instead of escaping on the run, remains to wait for the thug, she thinks that she is invincible.
The first part of the film is 6 minutes long. In it, May meets with a thug. He offers her two options: go with him voluntarily or he will beat her, knock her out, tie her up and take her away to Mr. Jackson. May has no intention of playing his games and defeats him rather quickly, eventually snapping his neck.
The second part of the film is 15 minutes long. The thug suddenly comes to life, he catches May by surprise. She tries to fight him, but it is useless, he is too strong, her blows do not damage him. She begins to realize that she cannot defeat him. Very quickly, the fight turns into a one-sided beating. May says that she agrees to go with him to Mr. Jackson, the main thing is that the thug stops beating her. But he just laughs at her. After a short period of time, May completely loses her temper and begins to plaintively ask for mercy, but the thug ignores her pleas. It all ends with the fact that he knocks her out with chloroform when she lies on the couch(we see this moment through the eyes of a bandit). After that, he ties her legs with a belt, puts a gag in her mouth, handcuffs her and removes her heels. He throws her unconscious body over his shoulder and leaves the room.
P. S. This is May's first clip in a format where she loses, so I'll be glad to see your comments.
Purchase this video at FemaleKicks.com