Wonder Woman vs ANT 3, The Clown Goes Down
CC Productions is Back Creating the Best Super-Heroine Content and Customs.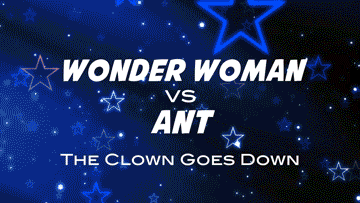 Wonder Woman vs ANT, The Clown Goes Down is the third installment of this slap-stick duo that features live action Loony Tunes humor meets Wonder Woman super-heroine peril. The custom video is produced by CC Productions and stars Christina Carter as Wonder Woman and Malana Ricci as ANT.
AVAILABLE AT CLIPS4SALE.COM
https://www.clips4sale.com/studio/60717/christina-carter-super-heroine