Zatanna: Feud of Zatara (First Look and Preorder) from SHL
Hey gang,
Zatanna film is almost complete. Wanted to release it before the end of the month but the amount of special effects in the film slowed things down (I mean… its a Zatanna film, so duh right?) so… end of the month might still happen… but… no promises… just assume first week of next month
Release price will be $60 bucks but if you Preorder the film now you'll receive a $10 dollar discount (Thats $50 bucks just to be clear) and the preorder will included behind the scenes content (no clue what the runtime on that will be… guessing at least ten minutes)
For the sake of transparency… I never read Zatanna growing up. So before I decided to take on this film I decided to watch as much as I could about her on Youtube to catch up. So… if you want to appreciate the smaller details in my film I'd recommend checking out the link below
Youtube Link:
Some basics would include: Zatanna casts spells by saying things backwards and gagging her is a quick way to render her pretty helpless.
Here are some screen shots from the first 10 minutes of the film

I like what came out of this project (Alex Coal killed it) and have ideas for future Zatanna films if you guys respond to it. Hopefully you guys enjoy it as well since I know the holy trinity (Wonder Woman, Supergirl and Batgirl) can get a bit redundant.
I am still editing the film so Trailer isn't complete yet, but will post it as soon as I can without disrupting the edit on the film. If you have any questions about the film… now is the time to ask!
Things to know
Final hardcore scene is 2 on 1
Zatanna's costume has pantyhose under the fishnets
Fishnets crotch and pantyhose crotch are torn open in separate shots in film (closeup)
Zatanna's costume only features high heels for intro of film
Roughly 20 minutes before hardcore scene begins
Hardcore scene will be roughly 30-40 minutes long
3rd of Hardcore scene boots stay on
Breasts are exposed, corset stays on
Zatanna gets beat down with arms behind back
Zatanna gets choked and gag to prevent her spell casting
Bear-hugged from behind while on hands and knees
KO'ed before hardcore scene from bearhug
No over the shoulder shots
END SPOILERS: Zatanna wins
WONDER WOMAN STILL ON SALE
Throughout the month of May 'Wonder Woman: The Harvest' featuring Alina Lopez will be on sale for $40 down from $60
http://www.superheroinelimited.com/wonder-woman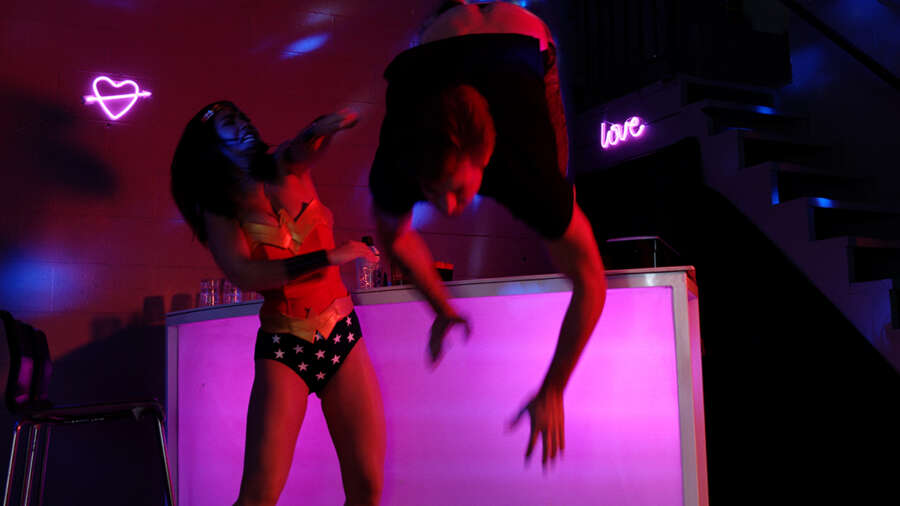 Batgirl: The Killing Joke (UPDATE)
Preproduction is going well. Costumes are being made. Just got some custom made boots for Batgirl that look great. Not ready to schedule a shoot date until all the costumes are complete, but… things are progressing.
FREE ONLYFANS
I decided to start utilizing my OnlyFans account. It will be free and contain things like BTS photos from shoots and the like. I don't know how often I will post there, but figured it might be a fun way to use media I haven't known what to do with as of this point in time. Might release something for free there this summer that will be exclusive to the site.
https://onlyfans.com/superheroinelimited
THANKS FOR READING!
I think that's everything… !