Star Nine – Common Enemy – OUT NOW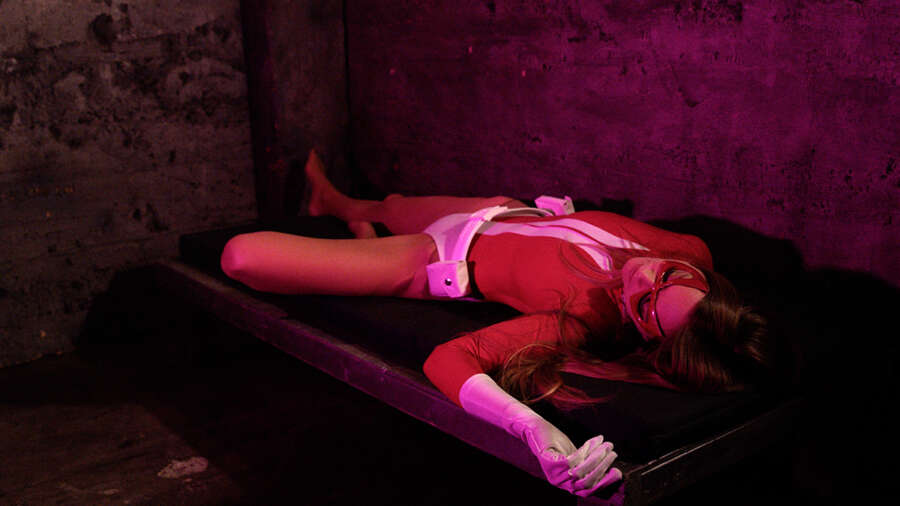 Common Enemy
SYNOPSIS
Star Nine reprises her role as 'Sky' having defeated her ex-bestfriend Red Vision (portrayed by Ashley Lane in Uninvited 8) she has decided she wants to go legit… stepping into the Red Vision name and costume. She seeks to become a part of the United Heroes, a group of heroes who much like the 'Justice League' are the do-gooders of town… but there is a snag to her plan.
Sky still has the previously mind controlled Brutal Jack unlawfully as her prisoner. She has decided not to kill him as a means to prove to herself that she can be the hero and not the villain but Jack isn't convinced. Jack knows all about Sky and what she did to Red Vision. Jack is ready to tell the United Heroes the truth, so Sky can't let him leave…
But of course… Jack will break free from his cage, vengeful of the woman who stole his freedom!
If you preorder 'Untitled Star Nine Film' you will receive a free download of Uninvited 8, in case you haven't seen it or would like context to enjoy the narrative. The preorder will also include a BTS video when the film is released. That way I get to continue a narrative without leaving anyone out. The free download of Uninvited 8 is immediate.
Pantyhose featured throughout film
Would not advise anyone to preorder who loves long winded action scenes… this one aint for you (there's action, it just isn't prolonged, time breakdown below)
Ending: Lose ending, no death
TOTAL RUNTIME: 50 MINUTES
The Story / The Setup: 6 Minutes
Attack: 6 Minutes
Light strangling
Hand to hand combat
Multiple crotch shots
Failed attempt at mind control
Multiple strikes to disable leg
Torture: 8 minutes
Injuried leg torture
Debooting one boot
Bearhug into KO
Over shoulder shot after KO
Electrocution in chair
Sex scene: 30 Minutes
Multiple Oral scenes
Hardcore Sex
2nd boot comes off at 32 minute marker
KO After sex
Tone of sex scene: She resists but you can tell she is enjoying herself
Release Date: OUT NOW
Standard Price: $60
Star Nine's First Hardcore Film
I will note this one more time…
STAR NINE'S FIRST HARDCORE FILM!
Sale Ending
By Monday I will change back the pricing on the sale I threw in October. I have left it up since cause I have been too busy to spend an afternoon changing prices. So if you are on the fence about previous titles, nows the time to save some money!
Click on the embedded links below to learn more about the sales.
General Updates
I hope to release one more film to close out 2021, though it may not happen until it's a buzzer beater situation. Been working hard on new material to hopefully make 2022 more exciting than what I manage to pull off in 2021. Over the weekend I will be more active on the forums before I end up drowning in preproduction work again. So, keep me busy in the comment section while I am in the throws of a new release.
<3 love y'all