Update / Generation Zod / Wonder V Ares
I am not dead.
Shortly after making my last post someone I have been trying to work with for the last three years gave me a window of time they would be free for us to work together. But the window was in early November – I didn't have a costume, a script, a plan, nothing. So rather risk it and ask if they would be free later in the year (especially with so many holidays coming up)… I got to work.
To say the last 2-3 weeks have been overwhelming would be an understatement. It's been all systems go until just a few days ago for me, to the degree that I even paid all my bills a month early cause I simply wasn't going to have time to even wipe my own butt. Earlier this week (the 5th-9th) I went to LA, set up in a studio, shot films like my life depended on it and since then have been catching up on lost sleep, backing up everything that was shot and making sure the proverbial plane landed. 
For reference – the last post in question:

I won't lie – I have felt silly that this unraveled this way… I was so sure I was not going to have much to do closing out this year and would easily just be pumping out LoFi videos while spending time with family for the holidays. So I felt comfortable to set deadlines for a series of LoFi films, wrote the previous post, got sidetracked when the person reached out (and I went full production mode) and I didn't want to communicate any of this to you – the audience – until I could actually definitively say what was going on. Cause in this business schedule shoots can end rather abruptly and they have.

In this trip to LA – I shot two films that I am proud of and I hope some of you will be more generous with my deadline ball drop after I eventually reveal what films I allowed to distract me from promised release dates. Just know I am cooking. And I have been busy. And that I have not ignored you in vain (lots of emails asking questions I simply didn't have the time to respond too)
Sorry again, my deepest apologies for anyone upset I have missed release dates. The timing of this all was unfortunate!
So lets talk previews…
GENERATION ZOD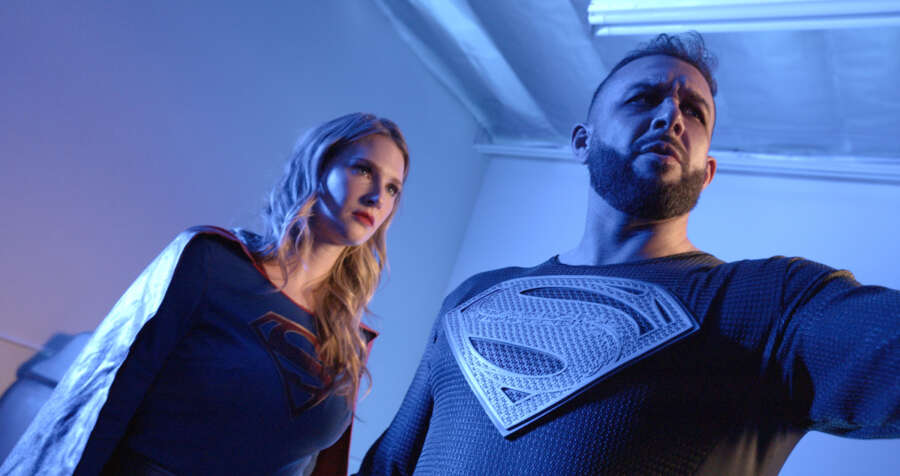 Synopsis
Zod is freed from the Phantom Zone to discover most kryptonians did not survive the destruction of Krypton.
Release Date: January 2024 (unless its possible to release sooner pending editing)
Starring: Ashley Lane, Will Pounder, Derrick Pierce
Film contains two hardcore scenes. Supergirl wears pantyhose.
WONDER V ARES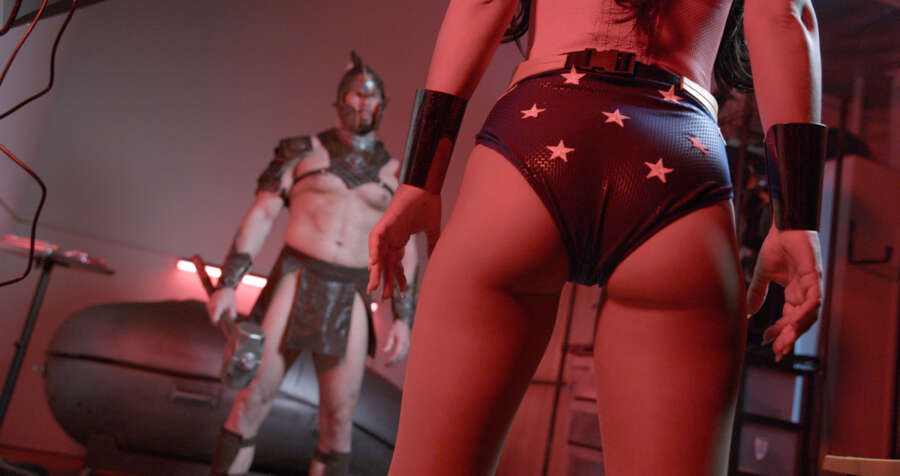 Synopsis
Ares discovers Wonder Woman has left Paradise Island to live amongst mankind… despite all her strength she has an Achilles heel and Ares has a score to settle.
Release Date: February 2024
Starring: (?), Will Pounder
Film contains hardcore scene. Actress name omitted to cause frustration and excitement. Pending the amount of preorders – I may add a reshoot date to beef up action scenes. I would actually really love to do a reshoot… so hopefully thats a thing that can actually happen as I think this one is going to be a fan favorite and would love to perfect it as much as possible.
---
LoFi UPDATE
So, what does this all mean for the content thats deadlines have been missed? It means they are my pure focus now that I am back home and do not plan on filming any impromptu films between now and New Years Eve. I mean… I couldn't afford it if I wanted too anyway… I drained my bank! I'm broke! Please for the love of God preorder!
When will the films come out? Thats a harder question to answer but many of the projects referenced in the previous post were nearly done cooking in the oven. So I do plan on multiple projects coming out this month but I refuse to set deadlines cause that shit always bites me in the buns.
---
Why So Secret?
I figure some of you will be confused why I am not talking about who will be in my new Wonder Woman film. Maybe I am… over assuming? Projecting? Making an educated guess? That the moment I reveal who IS in the film – a lot of you will ask me to drop everything else to rush to push that project ahead of everything else. And I simply can't do that for moral reasons, so why toss blood to the sharks? Its an act of self preservation that I would like to be further along with the project (in editing, etc) before I start dropping names. But…
I am excited to see the reaction when I am ready to make the reveal. If all things go well (both in reaction, sales, etc) and I can convince the actress to come back (she marches to the beat of her own drum) – she will be my first choice for the Black Label Wonder Woman film. But – no promises. As the only way I could even afford to have her be in that film is if the Ares film does well. So, you can vote with your wallet! All proceeds of the Ares film will most likely go directly into the budget of the Black Label project.
Reminder – this is what Black Label project I am talking about
---
CATWOMAN
I think I have said here many times 'I probably won't do a catwoman project'…
Irony… why must you hurt me so?
The ? actress I am tight lipped about – expressed interest in making a film with me with her as Catwoman. I'm not going to lie, if anyone else asked me to do this, I'd probably shrug the suggestion off. But I would be a fool to ignore her request… so… the floor is yours! What would you want to see in a Catwoman film? Pitch me a big idea not something like 'she likes to be tied up and hires a dominatrix to do it' but something like 'Catwoman when trying to help save Batman has to save him from Bane… but will he break her in half?!'
I am not use to making anti-hero content. I don't even know what many of you whom like Catwoman like in terms of plot, peril, storylines, etc. I don't even know if a Catwoman film would sell (any donors looking to make a big contribution to help this thing along?).
Last question – would Catwoman fans be upset if her costume was a leotard with hosiery? Or are you all a bodysuit only crowd? Eye mask? Cowl? SO MANY OPTIONS
---
I think thats everything… I probably forgot something… OH YEAH
I listed preorder links above for the two films I just shot – I don't expect any of you to preorder with so little information given. But I do know a select few of you would request to preorder anyway hence I made the links available. I am not arrogant enough to think you will buy anything I make, but it saves me the effort later to just do this all at once so I can focus on editing when I wake up rather than generate links that werent included with the article (writing this at 5am, yikes!)
Goodnight,
I love you… thanks for reading… Damien Woods over and out (tosses mic to the ground)