Wonder Ashley – Hard Payback (Coming Soon)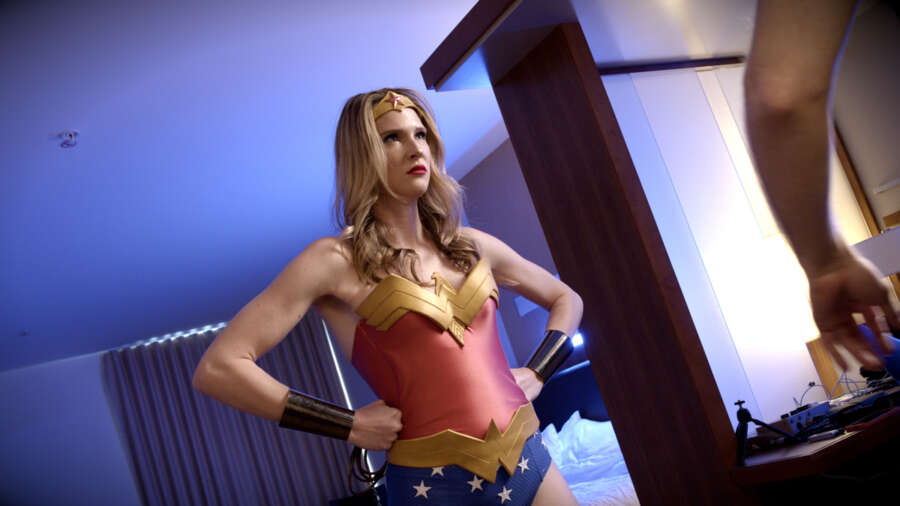 Content
Roughly 23 minutes long
Hardcore Scene (uses lasso to overpower)
Blowjob Scene (as Diana not Wonder Woman)
Includes pissing scene (two downloads – one with pissing/one without)
Transform Scene (7 minute maker)
No K.O. featured
Wonder Woman succumbs quickly (crotch punch turns situation)
Wonder Woman is terrified to be raped
Spanking
Pantyhose (as Diana Prince only)
During hardcore scene – No belt, No corset, No Panties
Synposis
Knowing Diana Prince is friends with Wonder Woman a recently escaped prisoner wants pay back to the woman who got him locked up, attacking Diana to point him in the right direction. When she resists he assaults her, Diana eventually transforms and reveals her identity to prevent her rape. Overpowering him she's quick to lose the advantage with a surprise attack to the crotch, losing her lasso in the process. Now the prisoner has Wonder Woman right where he wants her.
Preorder Link
This film is a custom. As per the outline of the customer – Wonder Woman is defeated quickly and is terrified of being raped. If you are looking for a brave, fighter who refuses to let themselves be taken – this ain't for you. Will release film with two edits – one with pissing scene (she is terrified to the point of pissing herself) and one without (for those who are not into pissing scenes). Pissing scene in pissing edition is short and not the focus of the film.
---
UPDATES
Lots happening behind the scenes but all things are slow moving as there is only one of me and I, as always, bite off more than I can chew. Been making tons of new costumes, editing lots of projects, casting new potential projects, hoping to have some solid releases this fall/winter season. Love y'all.
---
PREVIOUS RELEASES